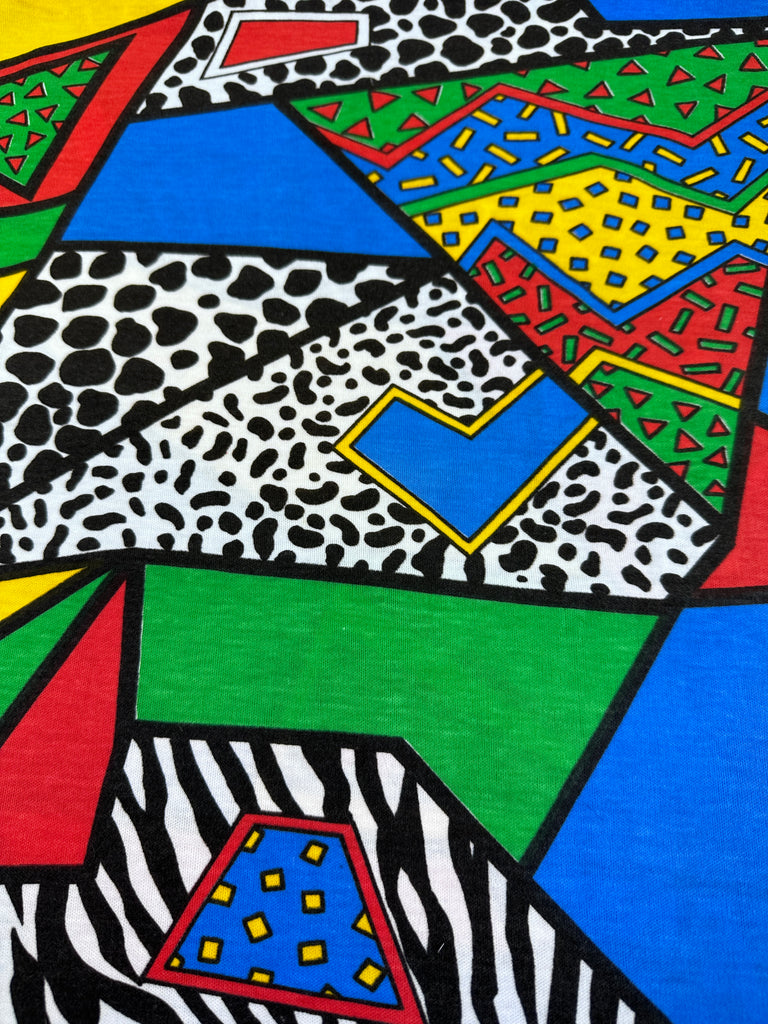 2m LEFT: Vintage Fabric 1980s Memphis Style Cotton Interlock Tee Wow!
Fabric: t-shirt weight cotton interlock with a single knit - it has some selvedge to selvedge stretch, but not a lot.
Hand/Weight: t-shirt weight, light weight, can hold its own weight.
Fibre: burn test indicates cotton, but it could have a minor blend that's not showing up
Era: 1980s
Condition: unused, unwashed
Size: we are selling this fabric by the uncut half meter measuring 156cm wide x 50cm long. Please note we have two separate pieces in stock each measuring 1m long, so that's the longest we'll be able to send uncut.

Multiple quantities purchased will be sent uncut (width x height):
One quantity: cm x 50cm
Two quantities: cm x 100cm
Please Read Size Information Above
Etc.