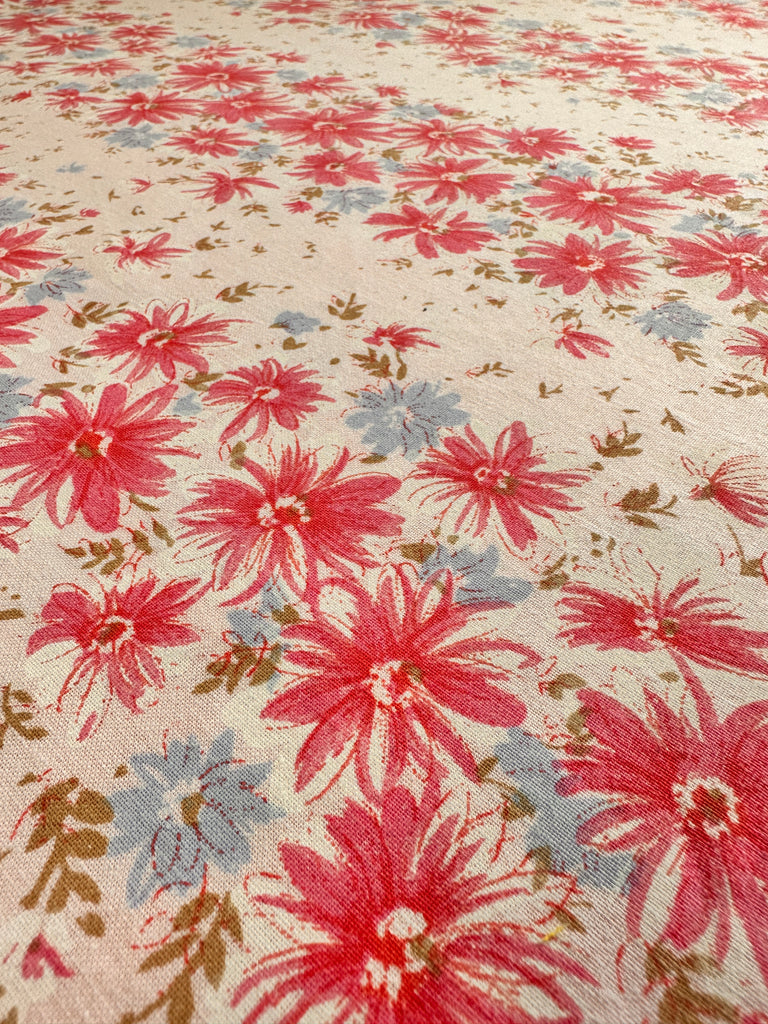 2m LEFT: Vintage Fabric Cotton Sheeting 1970s Pink Blue Floral on Pale Pink 200cm Wide
Fabric: vintage cotton sheeting, circa late 1970s, I think. Pale pink base with darker pink and cornflower blue flowers. Please note if you purchase all quantities you will not receive a complete sheet with hems. Colours are still bright, but the pinks were very hard to capture. I've provided some colour swatches in the photos to give you an idea of the darker pinks.
Hand/Weight: solid light weight, can hold its own weight. Lovely and soft.
Fibre: cotton
Era: 1970s
Condition: used, washed, still very bright.
Size: we are selling this fabric by the uncut half meter measuring 200cm wide x 50cm long.

Multiple quantities purchased will be sent uncut (width x height):
One quantity: 200cm x 50cm
Two quantities: 200cm x 100cm
Etc.