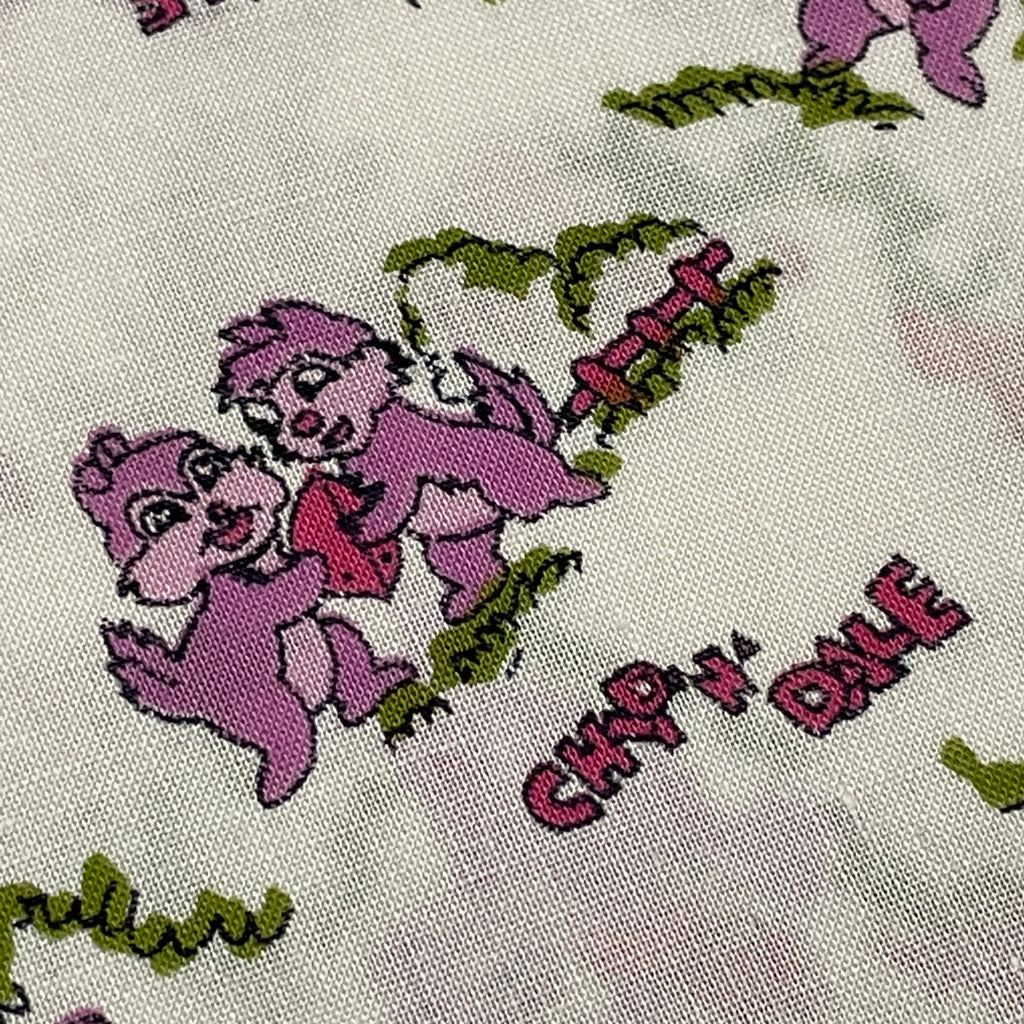 2m LEFT: Vintage Fabric Cotton Light Weight 1970s Chip n Dale Cartoon
Fabric
: this feels like a cotton blend but a burn test confirmed it's cotton. Light weight. Delightful Chip n Dale print in retro pink, purple and green on white. As there aren't any selvedge notes I'm unsure whether this was manufactured by or fo Disney.
Condition: Unused, unwashed.
Width: The fabric is 88cm wide selvedge to selvedge.
Purchase size: We are selling this fabric by the uncut half meter measuring 88cm wide x 50cm long.

Multiple quantities purchased will be sent uncut:
One quantity: 88cm wide x 50cm long
Two quantities: 88cm wide x 100cm long
Etc.