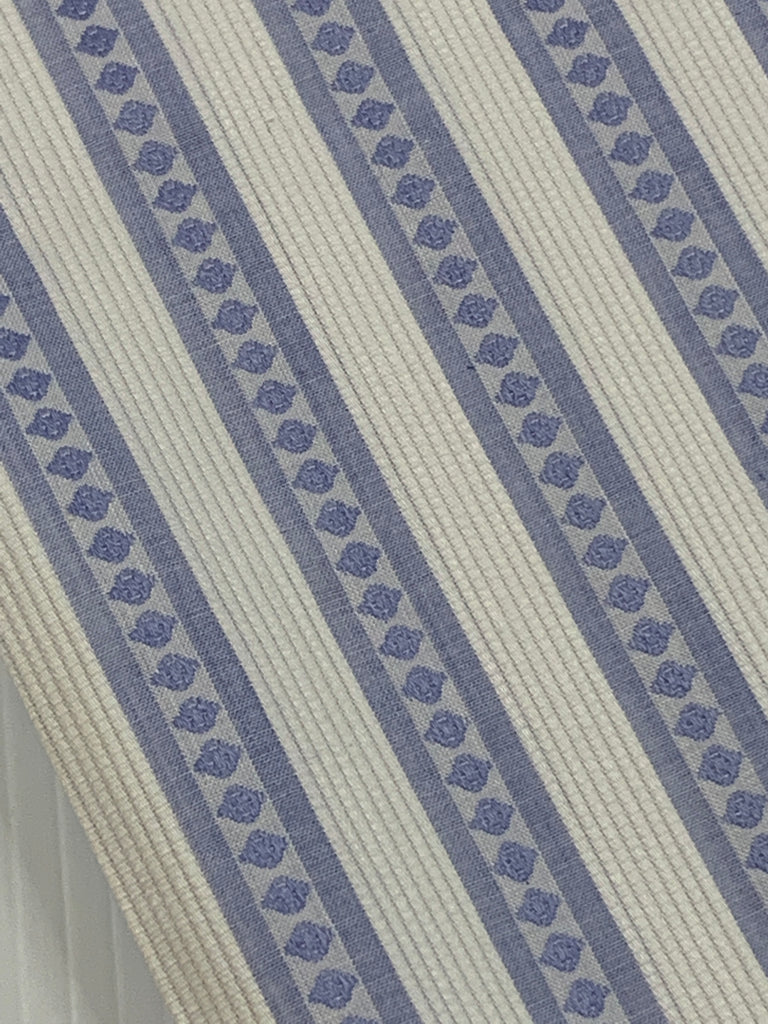 LAST 1/2m: Vintage Fabric 1960s Woven Stripe Fancy Weave Textured Cotton
Fabric
: light weight cotton with a very sturdy fancy weave featuring stripes and very tiny flowers. The blue didn't come up as accurately on the photos as I would like, so I've included a swatch of the colour in the photos.
Condition: Unused, unwashed, dusty along selvedge, one brown mark on a selvedge (pictured)
Width: The fabric is 88cm wide selvedge to selvedge.
Purchase size: We are selling this fabric by the uncut half metre measuring 88cm wide x 50cm long.

Multiple quantities purchased will be sent uncut:
One quantity: 88cm wide x 50cm long
Two quantities: 88cm wide x 100cm long
Etc.