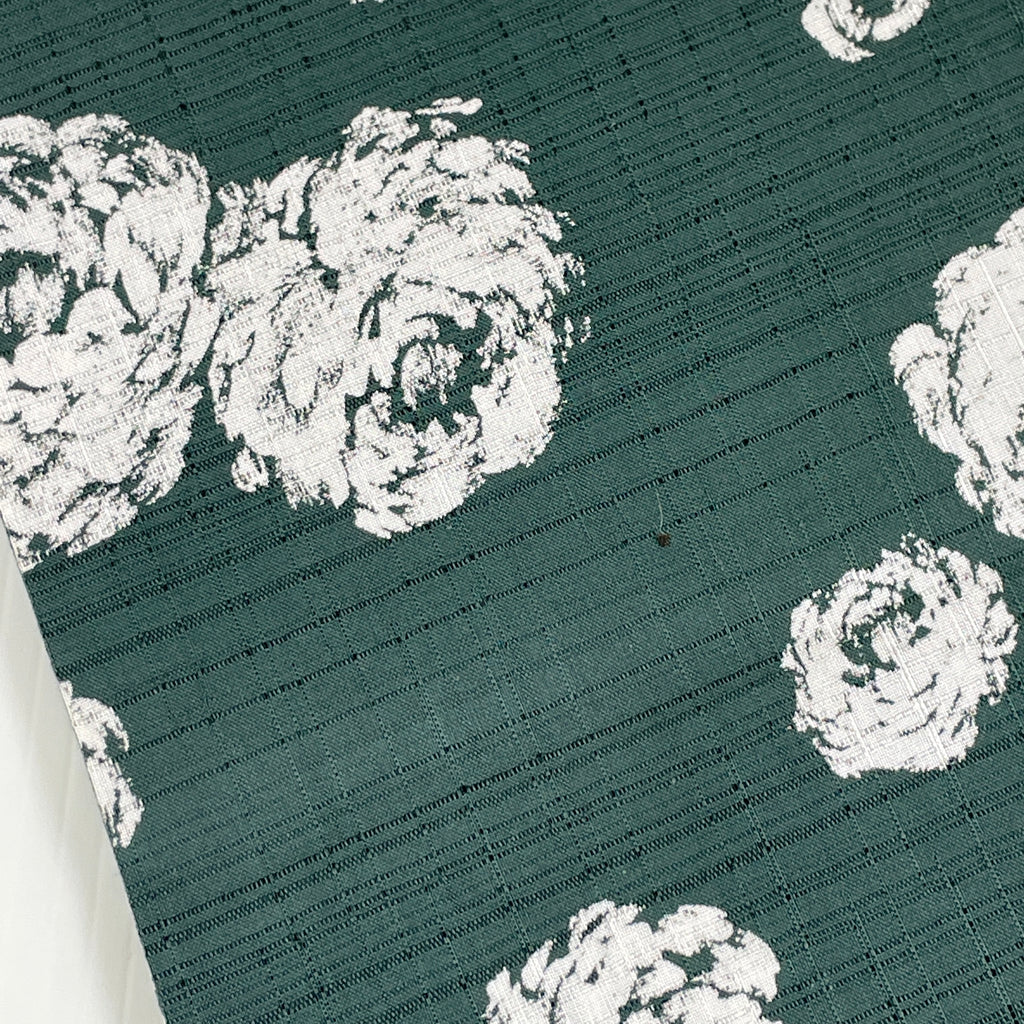 1m LEFT: Vintage Fabric 1980s? Light Weight Textured Cotton Grey Green w/ White Floral
Fabric
: lovely light weight cotton with a tight textured weave. I have come across these fabrics every now and then over the years and feel they're vintage 1980s, although they could be slightly older. This is a dark grey/green colour with white flowers.
Condition: Unused, washed.
Width: The fabric is 87cm wide selvedge to selvedge.
Purchase Size: We are selling this fabric by the uncut half meter measuring 87cm wide x 50cm long.

Multiple quantities purchased will be sent uncut:
One quantity: 87cm wide x 50cm long
Two quantities: 87cm wide x 100cm long
Etc.