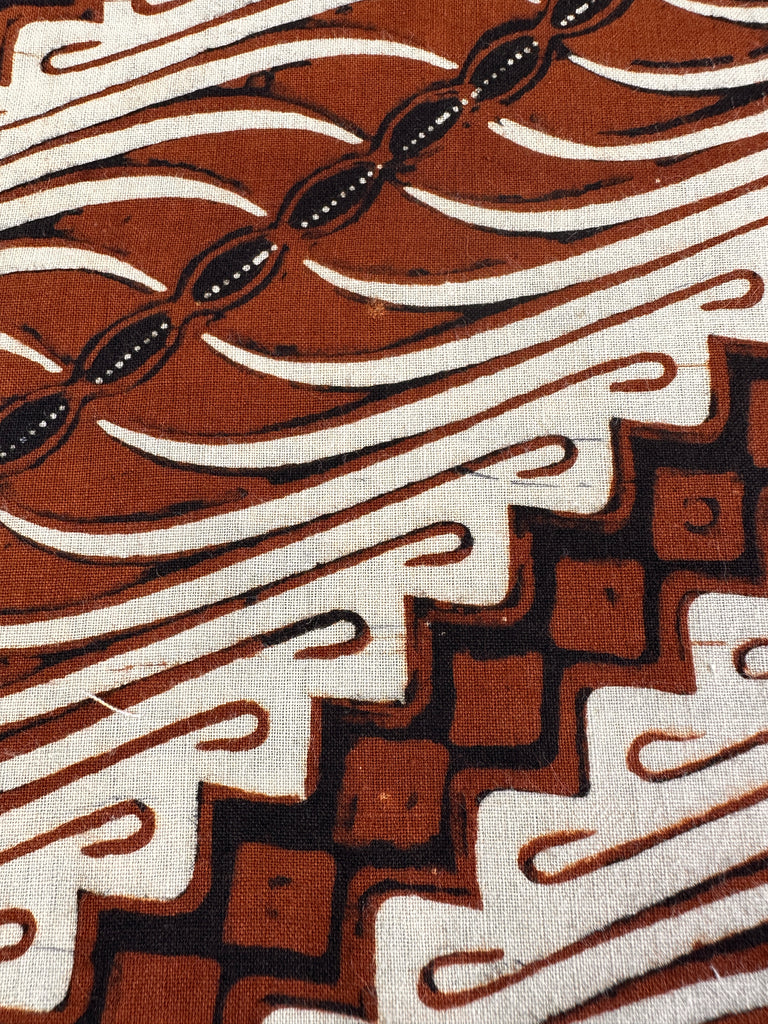 2m LEFT: Vintage Fabric 1970s Cotton Batik Pacific Islands Undulating Pattern in Browns
Fabric: light weight cotton batik in warm browns - chocolate and dark brown on a mottled creamy pale brown base.
Hand/Weight: light weight, can hold its own weight
Fibre: cotton
Era: 1970s
Condition: unused, washed. As with any batik creation there is are some smaller areas with printing errors.
Size: we are selling this fabric by the uncut half meter measuring 98cm wide x 50cm long.

Multiple quantities purchased will be sent uncut (width x height):
One quantity: 98cm x 50cm
Two quantities: 98cm x 100cm
Etc.