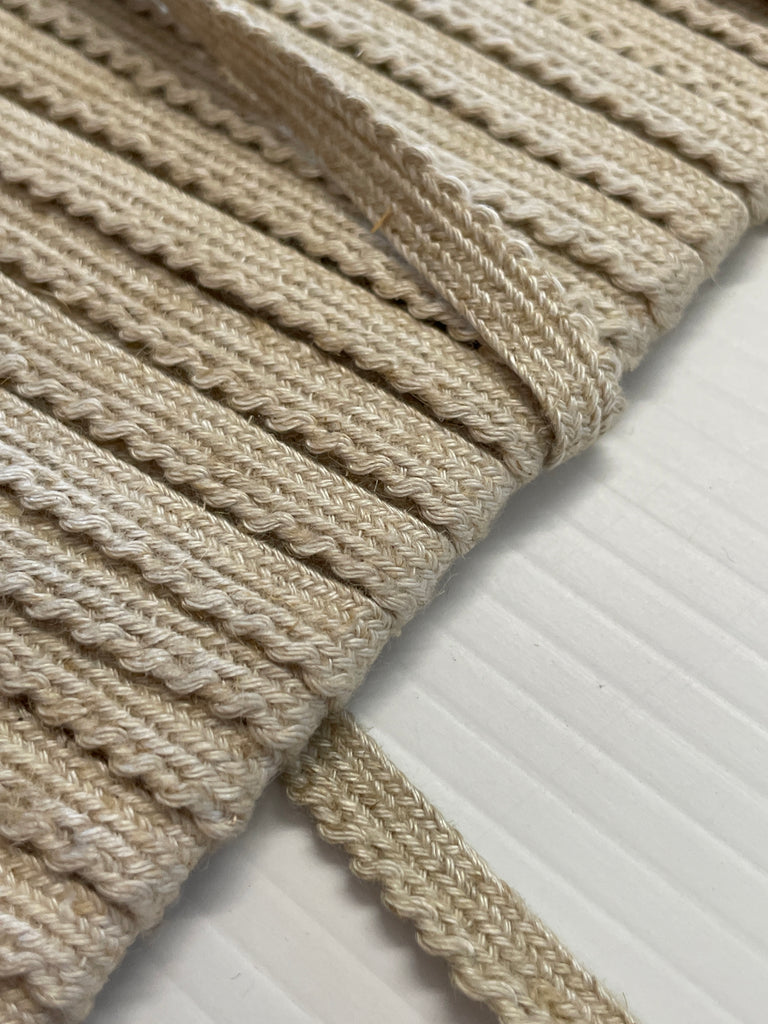 19m LEFT: Vintage Woven Sturdy Cotton Trim Braid Bone Colour 8mm
Item: this woven trim/braid is slightly thicker and sturdier than your usual. It's a pale bone colourway.
Width: 8mm
Condition: Unused, unwashed, tiny spots every now and then.
Purchase Size: 50cm long. Multiple quantities purchased are sent uncut.

Please note most of our trims and laces are old. We check all items before listing them and will list any faults above. However, sometimes small spots get through our eager eyes, so please keep the age of this product in mind when purchasing. If you have any further questions please don't hesitate to contact us.