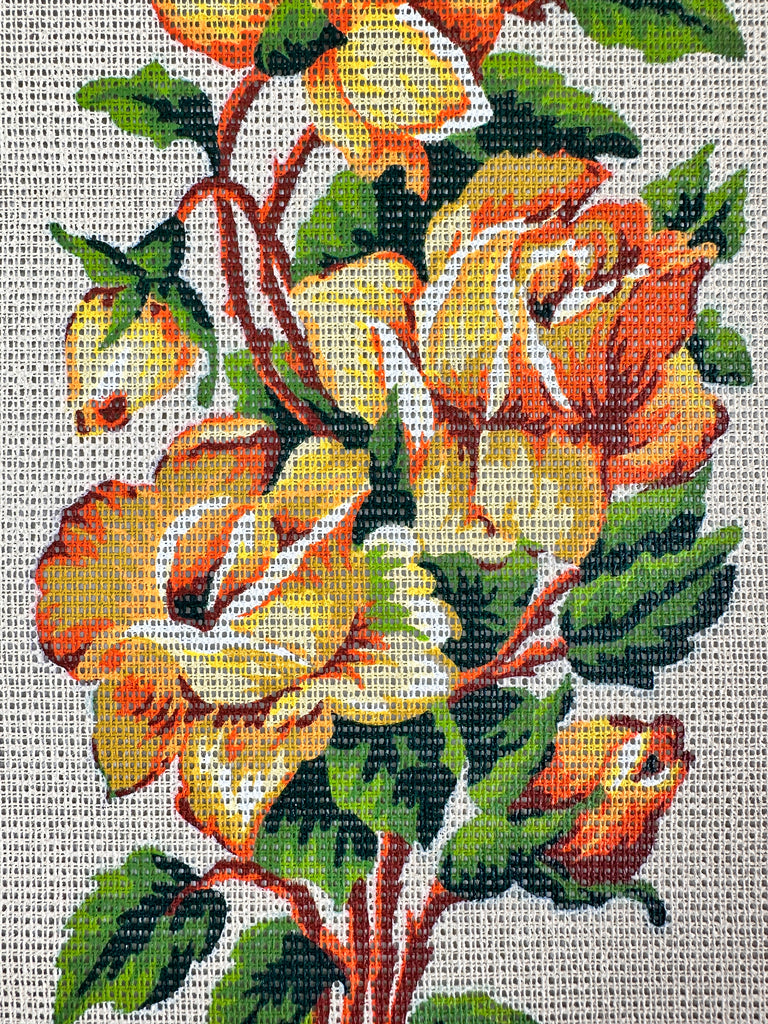 ONE ONLY: Unworked Vintage 1970s 80s Seg de Paris France Tapestry G Grenet & Cie Roses
Item
: this is an unworked vintage 1970s or 1980s Seg de Paris tapestry featuring a beautiful yellow rose design. It was made in France and has its original DMC thread requirement list still attached. Number 950.32.
Condition
: unworked, stored folded

Purchase size
: the canvas is 24cm wide x 59cm long and the printed area is 20cm wide x 50cm long.