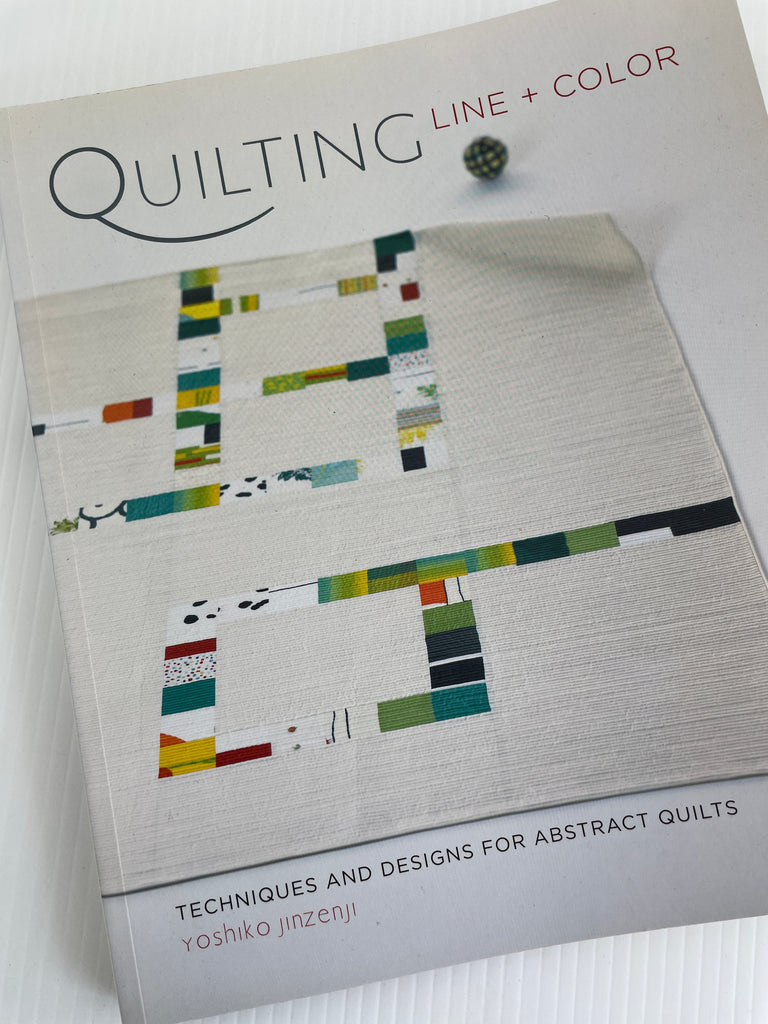 QUILTING LINE + COLOR YOSHIKO JINZENJI: detailed book of techniques and designs for abstract quilts 2005
Item: this is a wonderful book if you love minimalism and pared back patchwork patterns. It's called Quilting Line + Color and it's by Yoshiko Jinzenji. It has detailed information on techniques and designs for abstract quilts. Filled with amazing patterns.
Pages: 193 pages, softcover.
Condition: shows signs of age and use - has marks on edge of pages, but it's still in fabulous condition. It comes with two actual size paper patterns nestled in a back pocket - one is for a digital design quilt on page 69 and the other is for the sampler quilt on page 115. I am unsure if these are the only paper patterns this book came with.