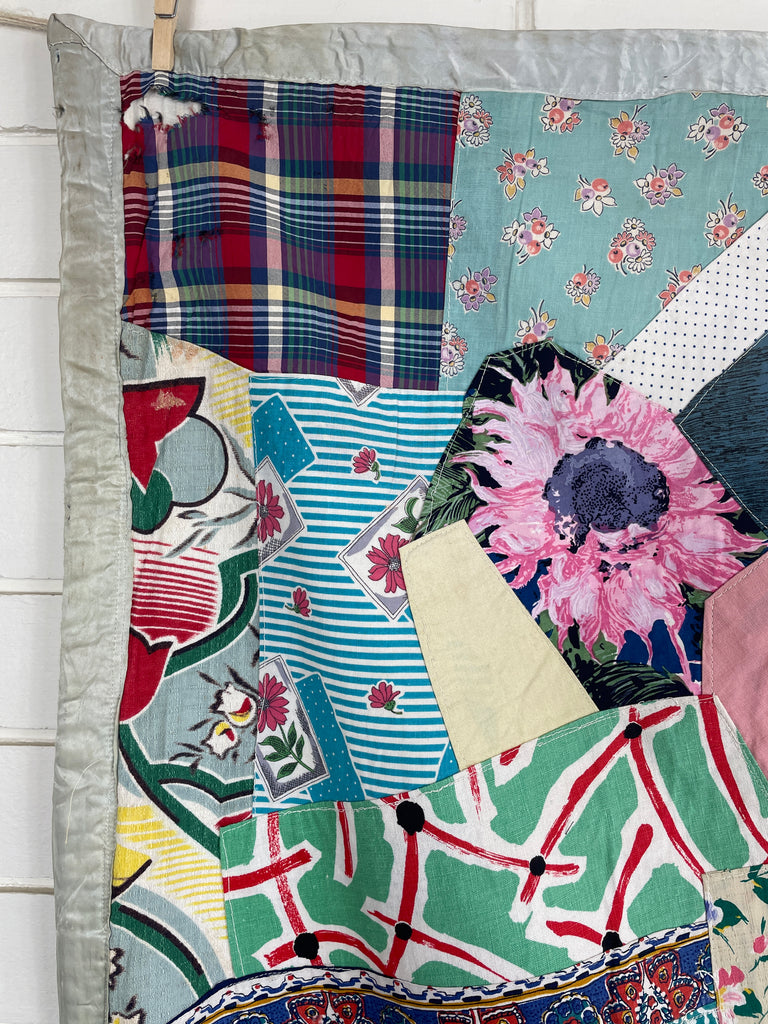 ONE ONLY: Uuper Rare Mid-Century 30s Onwards Handmade Crazy Patchwork Quilt 87cm x 156cm
Item
: this amazing quilt is just so hard to come by in Australia, so I was over-joyed to be offered it. The fabrics are to-die-for - ranging from the 30s on to the early 60s, I think. It's been both hand and machine stitched and could be a multi-generational piece handed down to add to and complete. It has a 40s or 50s grey blanket piece as backing and the internal looks to be a muslin. The edging is pale green satin.
Condition
: this is definitely showing its age and will need some repairs. In saying that, if it was used simply as a wall feature you could enjoy it as is. Some of the fabrics have some small age holes and some of the stitching is coming away. The edging also has some age holes that could be darned. It does need a dry-clean as its edges are dusty and a little dirty.
Size
: around 87cm wide x 156cm long.
Weight:
1.4kg