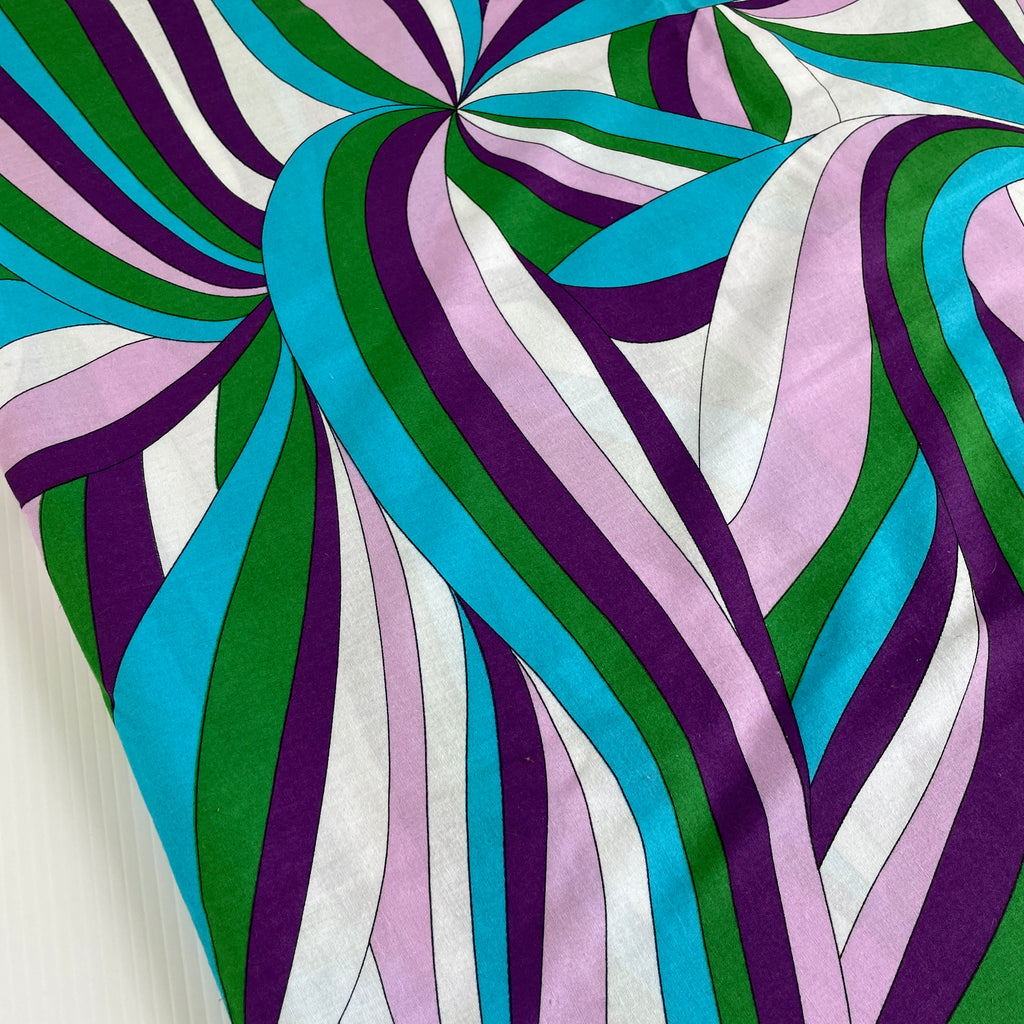 1.5m LEFT: Modern Fabric Limited Edition 2012 Ikea Myrlilja Light Weight Cotton
Fabric: this light weight cotton was a doona cover in a previous life. It was released as part of the limited edition Mrylilja collection is 2012. Pure retro pattern in bright colours.
Condition: mildly used, washed, may have tiny spots we've missed due to the pattern style.
Width: The fabric is 150cm wide edge to edge.
Purchase size: We are selling this fabric by the uncut half meter measuring 150cm wide x 50cm long.

Multiple quantities purchased will be sent uncut:
One quantity: 150cm wide x 50cm long
Two quantities: 150cm wide x 100cm long
Etc.