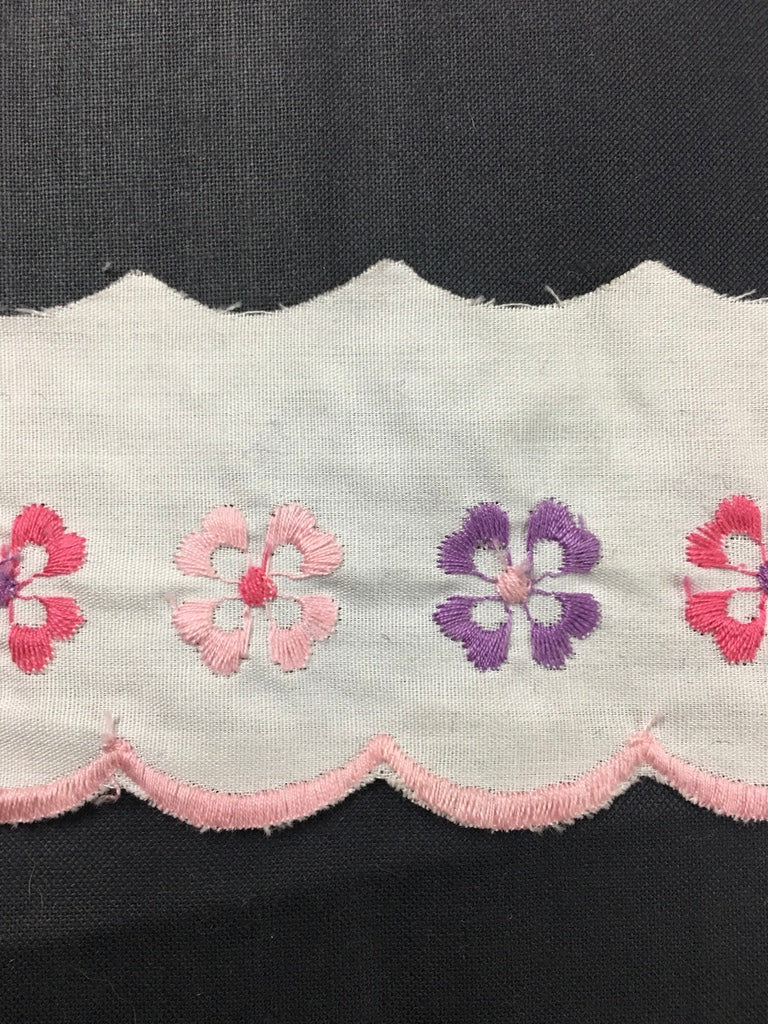 12m LEFT: 1960s retro floral cotton trim 1m+
Trim: Cotton trim, 5.5cm high. Scalloped top and bottom - bottom with pink.
Condition: Unused, unwashed - has been on a big spool for decades so it's crinkled from being wound so tightly. This trim also has joins every now and then - the longest meterage without a join so far has been 8m. If you don't want a join in your order please message us to ensure we can provide the meterage you're after without a join.
Purchase size: 1m long. If you purchase multiple meters you'll receive your trim uncut. We have more skeins of this trim so please let us know if you need more metres than listed.

Please note most of our trims are old. We check all trims before listing them and will list any faults above. However, sometimes small spots get through our eager eyes, so please keep the age of this product in mind when purchasing.