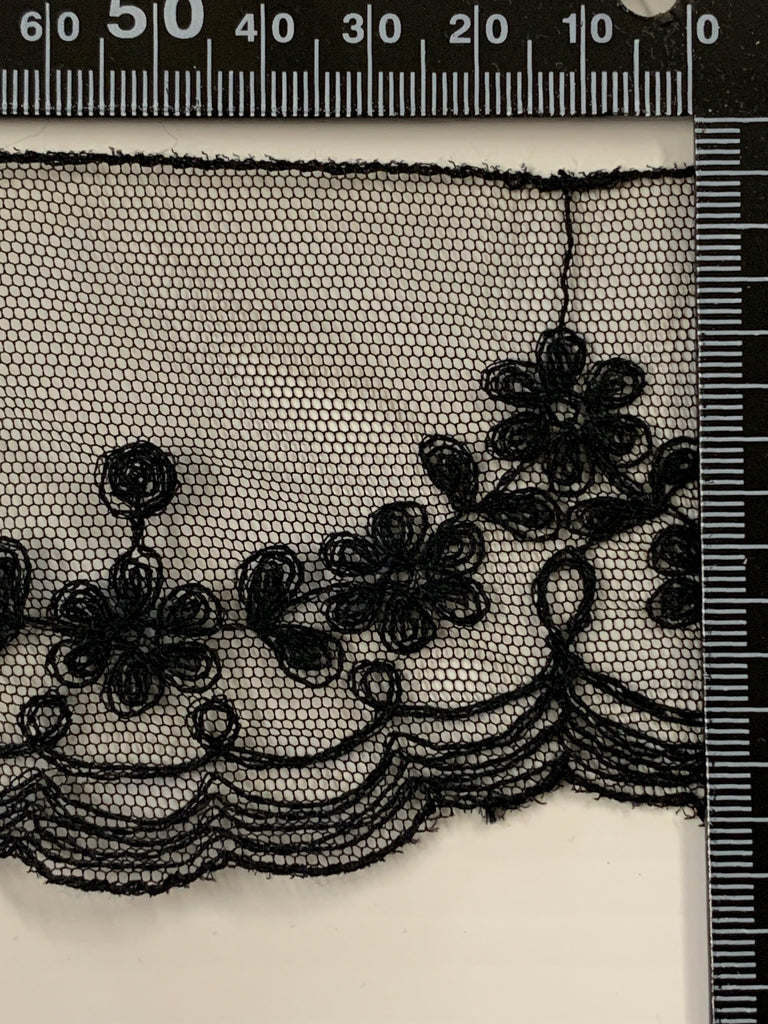 4m LEFT: Vintage 1980s French black synthetic lace 6.8cm high
Trim: This lace is noted as 'French lace' on its bolt. It's a synthetic lace that is 6.8cm high from the top to the lowest part of the scalloped edge. This was purchased with other laces manufactured in the 1980s, so we're dating it to that period.
Condition: Unused, unwashed.
Purchase size: 1m long. If you purchase multiple quantities your trim will will be sent uncut up to 3m in length. These final quantities we have in stock are two separate pieces - 1 x 3m and 1 x 1m.

Please note most of our trims are old. We check all trims before listing them and will list any faults above. However, sometimes small spots get through our eager eyes, so please keep the age of this product in mind when purchasing.