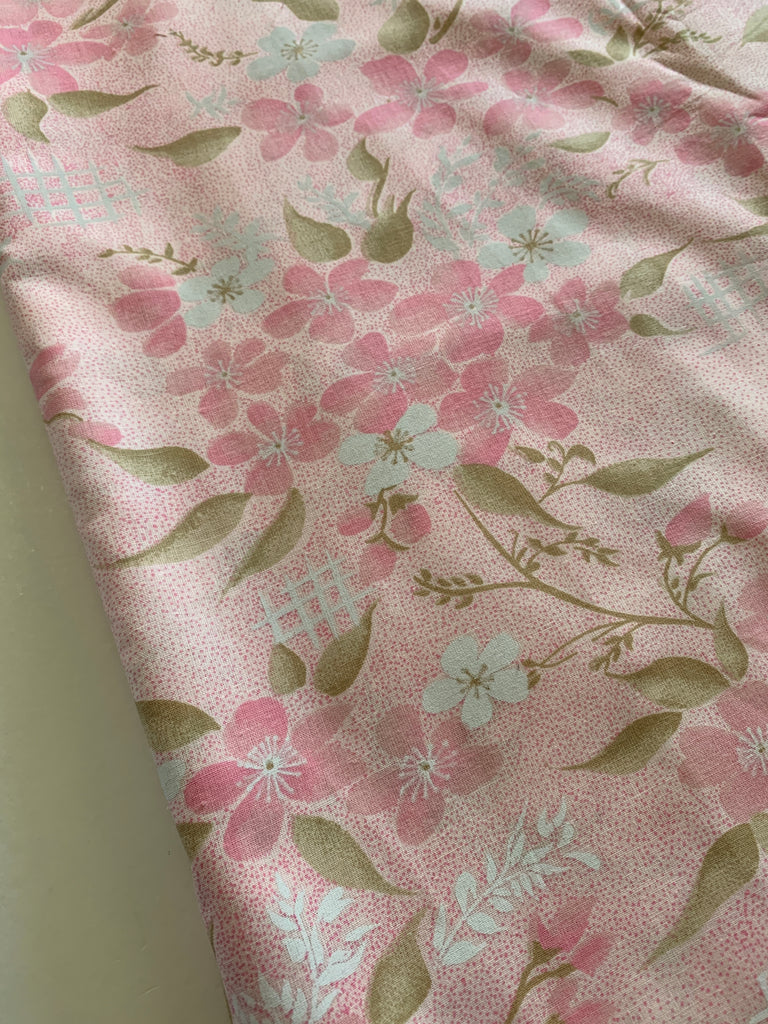 3m LEFT: Vintage Sheeting 1980s Pretty Mottled Pink Spot & Floral
Fabric: vintage cotton sheeting with pale pinks and greens.
Condition: Unused, unwashed, deep creases from incorrect storage.
Width: The fabric is 200cm wide selvedge to selvedge.
Purchase size: We are selling this fabric by the uncut half meter measuring 200cm wide x 50cm long. Please note we have two separate pieces in stock measuring 1.5m long, so the longest we'll be able to send uncut is 1.5m.

Multiple quantities purchased will be sent uncut (please see Purchase Size information above)

One quantity: 200cm  wide x 50cm long
Two quantities: 200cm wide x 100cm long
Etc.