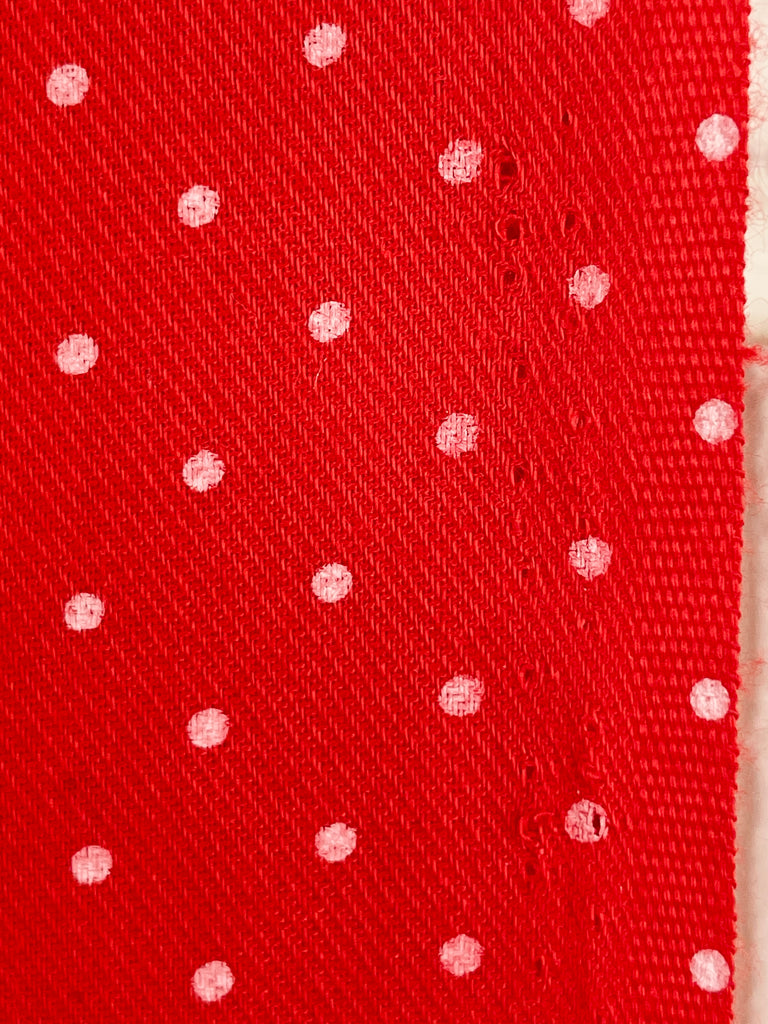 2.5m LEFT: Vintage 1980s light weight cotton blend twill red w/ tiny pink spots
Fabric: light weight and very soft cotton blend with a twill weave. The face is matte, the underside has a light brush. Beautiful drape without being 'drapey'. Tomato red base with tiny lolly pink dots.
Condition: unused, unwashed.
Width: The fabric is 110cm wide selvedge to selvedge.
Purchase size: We are selling this fabric by the half meter measuring 110cm wide x 50cm long.

Multiple quantities purchased will be sent uncut:
One quantity: 110cm wide x 50cm long
Two quantities: 110cm wide x 100cm long
Etc.