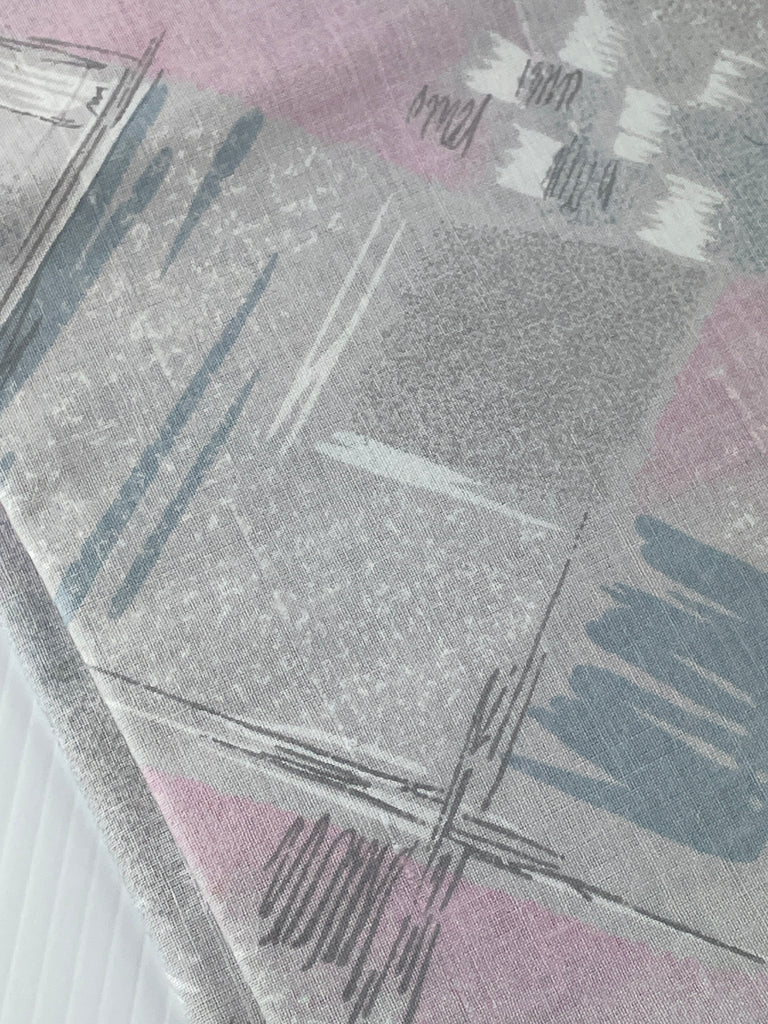 2m LEFT: Vintage Fabric Cotton Sheeting 1980s Unused Grey Pink Abstract
Fabric: just out of the packet crispy cotton sheeting with a classic 1980s abstract pattern in pastels.
Condition: Unused, unwashed.
Width: The fabric is 200cm wide selvedge to selvedge.
Purchase size: We are selling this fabric by the uncut half meter measuring 200cm wide x 50cm long.

Multiple quantities purchased will be sent uncut:
One quantity: 200cm wide x 50cm long
Two quantities: 200cm wide x 100cm long
Etc.