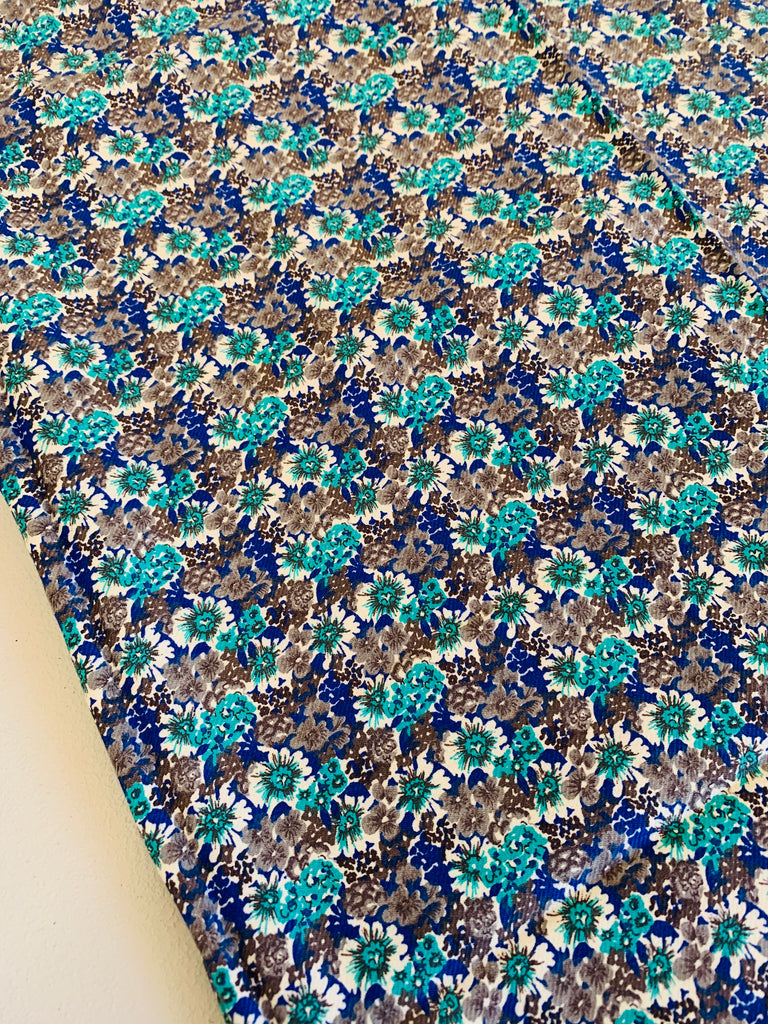 LAST PIECE: Vintage early 1980s cotton twill w/ bright floral
Fabric
: this has such a lovely colourway of greens, blues and greys on a white base. Cotton twill, tightly woven, no stretch. An ever so slight brush on the underside.
Condition: Unused, unwashed.
Width: The fabric is 88cm wide selvedge to selvedge.
Purchase size: this piece measures 88cm wide x 50cm long.