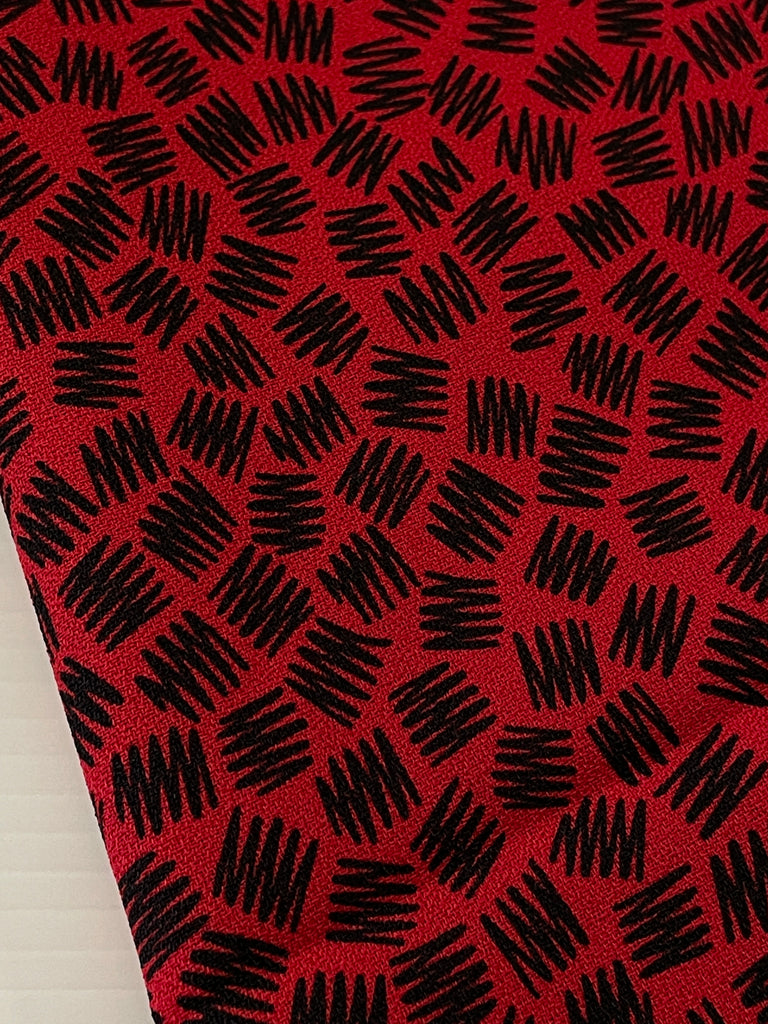 2m LEFT: The 1980s Are Calling! Deep Red w/ Black Squiggle Rayon Blend Crepe
Fabric: fabulous and oh so kitsch! Vintage 1980s lightweight synthetic rayon and polyester crepe with a tight ever-so-lightly textured weave. Red base (more of a bright red than pictured) with black squiggles with a nice, soft drape. It is heavier than the usual dress fabrics of that era.
Condition: Unused, unwashed.
Width: The fabric is 108cm wide selvedge to selvedge.
Purchase size: We are selling this fabric by the uncut half meter measuring 108cm wide x 50cm long.

Multiple quantities purchased will be sent uncut:
One quantity: 108cm wide x 50cm long
Two quantities: 108cm wide x 100cm long
Etc.