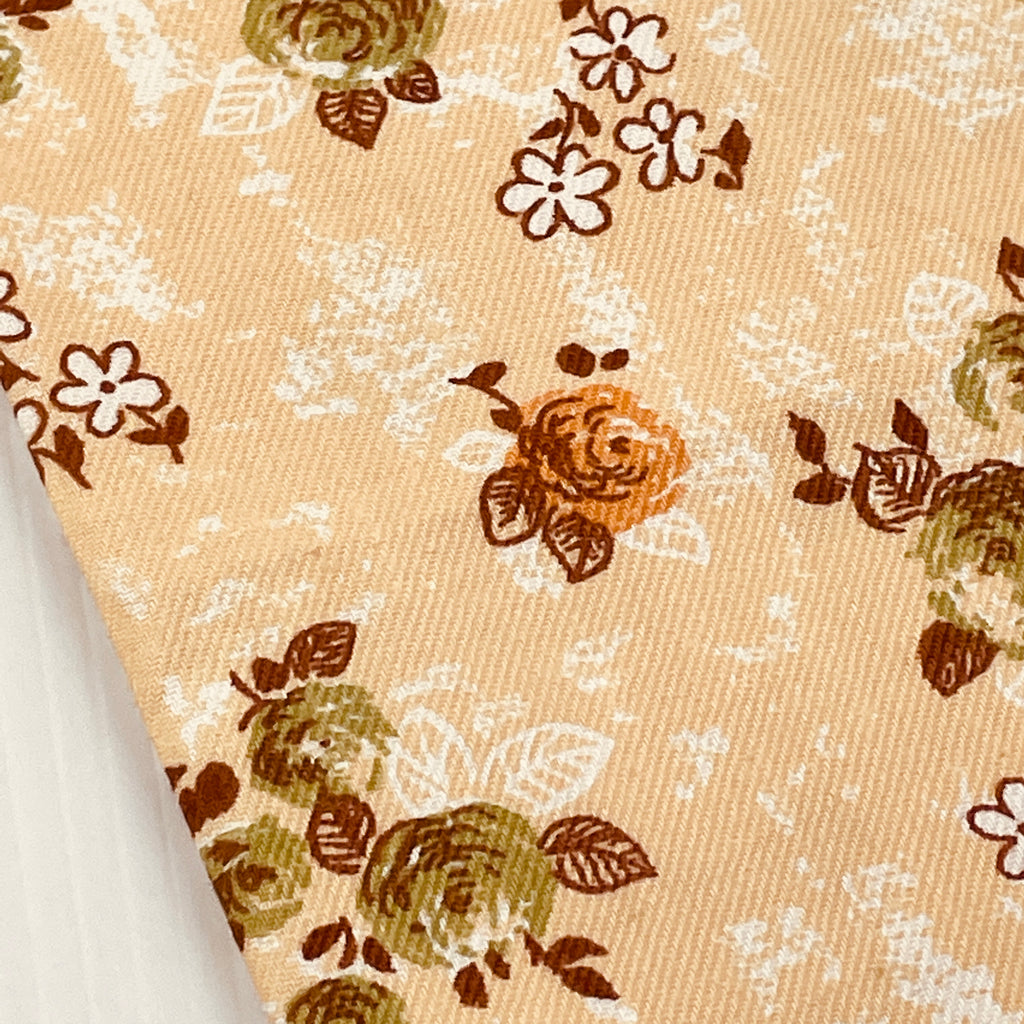 1.5m LEFT: Vintage 1970s Matte Faced Flannelette w/ Muted Autumnal Colours
Fabric: this is termed a quilters flannelette as it has a matte face and a brushed underside and is a superior quality to the usual flannelette that is brushed top and bottom. This fabric is a solid lightweight with a little stiffness and is lovely and soft to the touch.
Condition: unused, unwashed.
Purchase size: we are selling this fabric by the uncut half metre measuring 88cm wide x 50cm long

Multiple quantities purchased are sent uncut:
1 quantity: 88cm wide x 50cm long
2 quantities: 88cm wide x 100cm long
Etc.