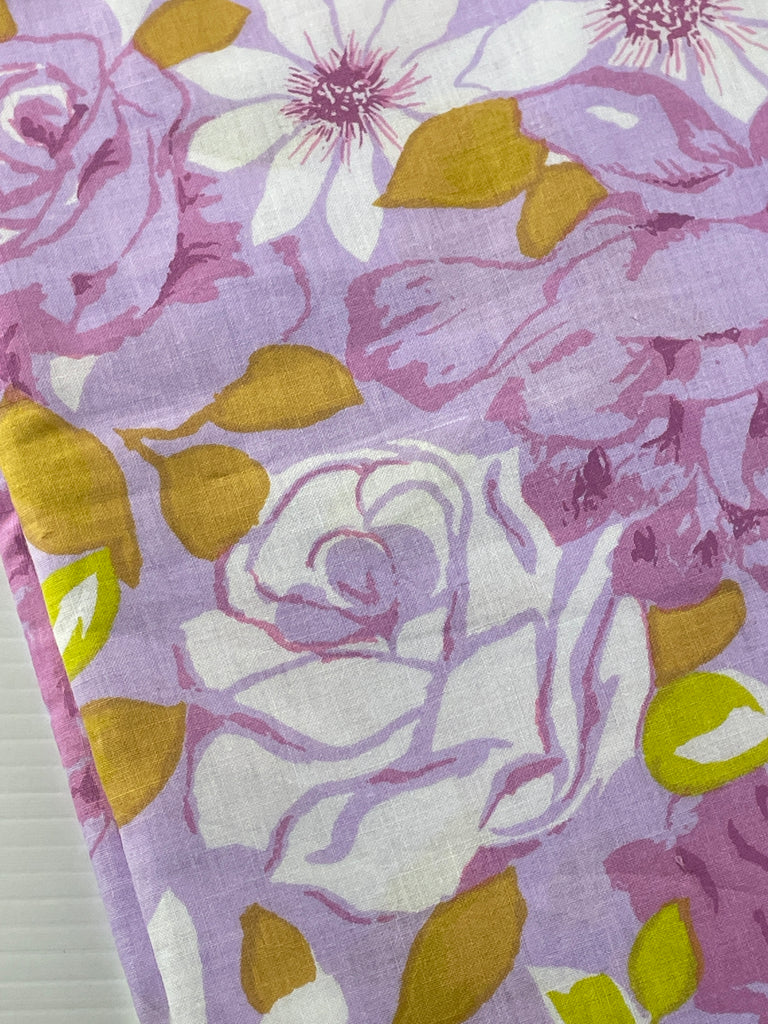 1.5m LEFT: Vintage Fabric Sheeting 1970s Retro Purple Floral Texspring 200cm wide
Fabric: vintage cotton sheeting with a bright retro pattern - classic purple. Nice weight and still crisp even though its been washed. Please note purchasing all quantities will not give you an entire hemmed sheet.
Condition: Unused, washed, due to the age this more than likely has the odd small spot, creased from being stored unironed.
Width: The fabric is 200cm wide selvedge to edge.
Purchase size: We are selling this fabric by the uncut half meter measuring 200cm wide x 50cm long.

Multiple quantities purchased will be sent uncut: 
One quantity: 200cm wide x 50cm long
Two quantities: 200cm wide x 100cm long
Etc.