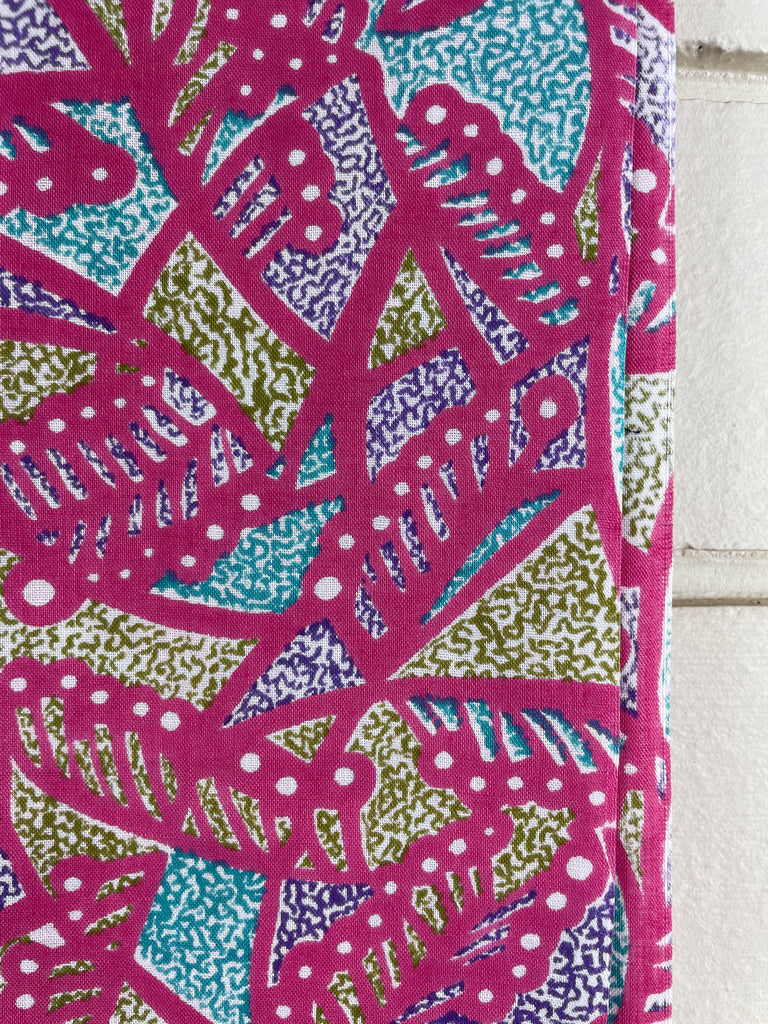 2m LEFT: Vintage Fabric 30s? 60s? Light Weight Cotton w/ Abstract Pattern
Fabric
: I've kept this fabric for a while as I'd wanted to confirm its manufacturing date - alas, I've found nothing to confirm. The width is 30s and 40s and it hasn't been washed, so it hasn't shrunk. The colours are 30s to 40s, especially the pink, purple and aqua and the design itself of abstract sticks and leaves is very 50s and even 60s. It feels like it has a little blend in it, but a burn test confirmed it's 100% cotton. Light weight and slightly sheer when held to the light.
Condition: Unused, unwashed.
Width: The fabric is 84cm wide selvedge to selvedge.
Purchase size: We are selling this fabric by the uncut fat half meter measuring 84cm wide x 50cm long.

Multiple quantities purchased will be sent uncut:
One quantity: 84cm wide x 50cm long
Two quantities: 84cm wide x 100cm long 
Etc.