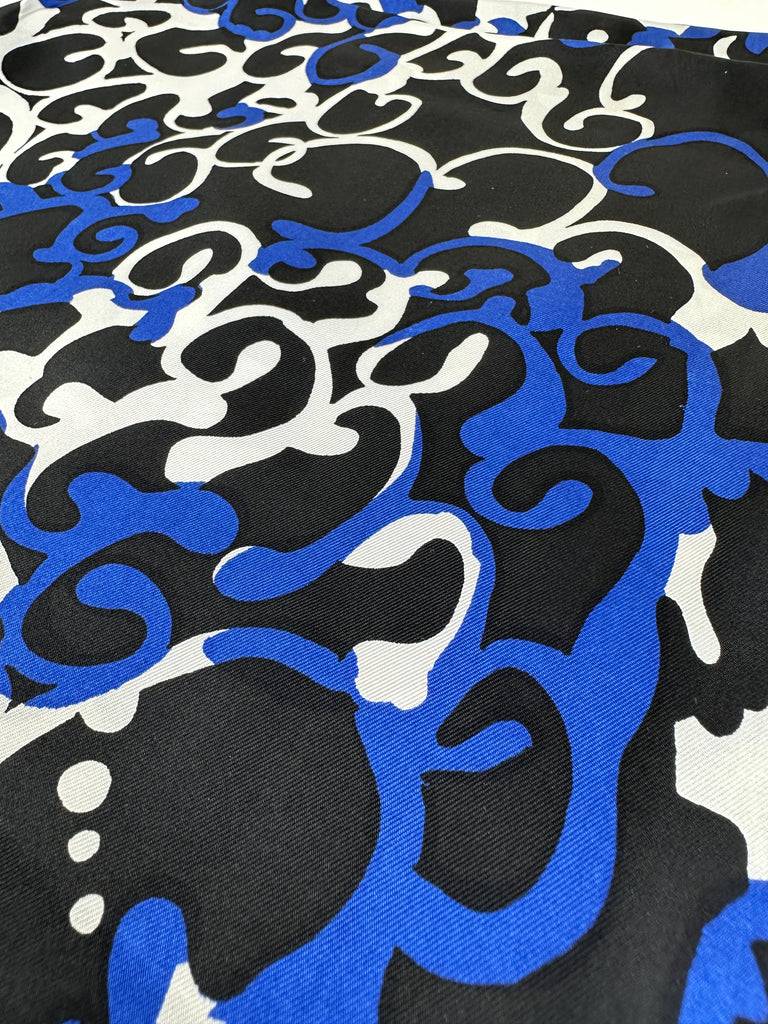 2m LEFT: Vintage Fabric 1980s? Light Weight Pure Silk in Black, Blue, White
Fabric: at first glance this fabric looks to be 1960s vintage, but I'm fairly sure it's a 1980s piece as silk was the go to fabric in the earlier parts of the decade for so many apparel pieces and the 1960s was the home of faux silk. Striking black, white and blue swirls throughout. Burn test confirmed this is pure silk.
Hand/Weight: very light weight, tightly woven, not sheer, can't hold its own weight.
Fibre: silk
Era: 1980s?
Condition: unused, unwashed.
Size: we are selling this by the uncut half metre measuring 88cm wide x 50cm long. Please note these last 2m are two separate pieces, each 1m long.

Multiple quantities purchased will measure:
One quantity: 88cm wide x 50cm long
Two quantities: 88cm wide x 100cm long
Please read Size information above.
Etc.