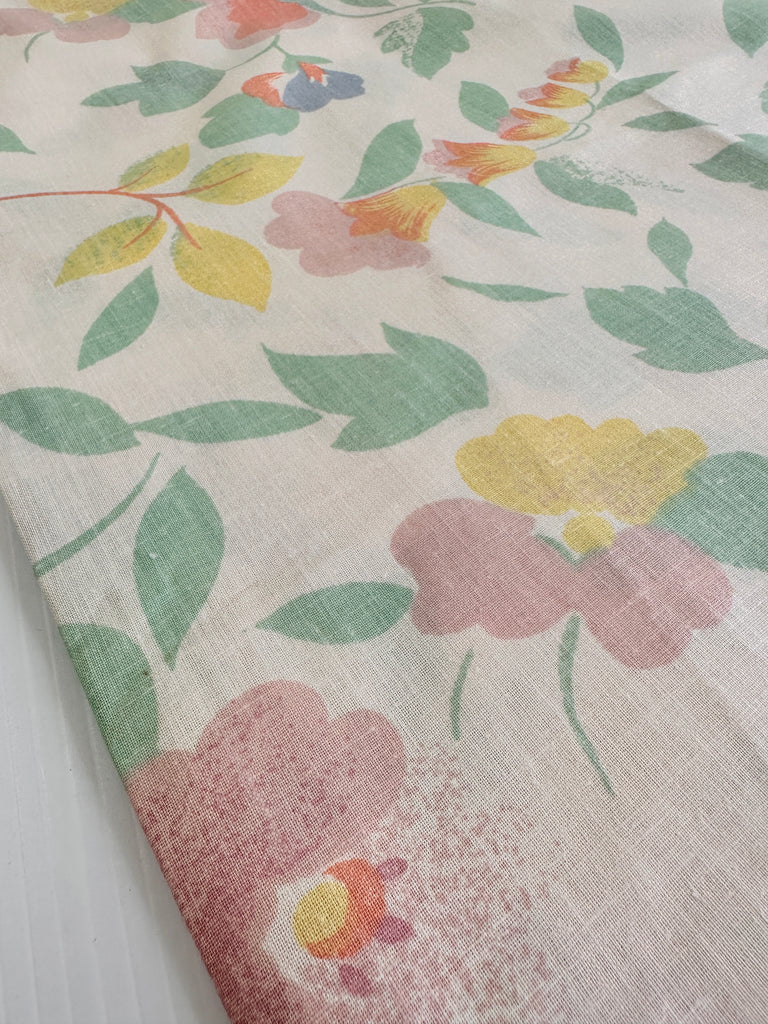 2m LEFT: Vintage Fabric Cotton Sheeting 1980s Pastel Flowers on White 150cm Wide
Fabric: vintage cotton sheeting manufactured by Fairline and exclusive to Fosseys stores. Please note the entire sheet isn't for sale.
Hand: stiff as it's just out of the packet and hasn't been washed. Can hold its own weight, tightly woven.
Fibre: cotton
Era: 1980s
Condition: unused, unwashed, may have tiny age spots from storage.
Size: we are selling this fabric by the uncut half meter measuring 150cm wide x 50cm long.

Multiple quantities purchased will be sent uncut (width x height):
One quantity: 150cm x 50cm
Two quantities: 150cm x 100cm
Etc.