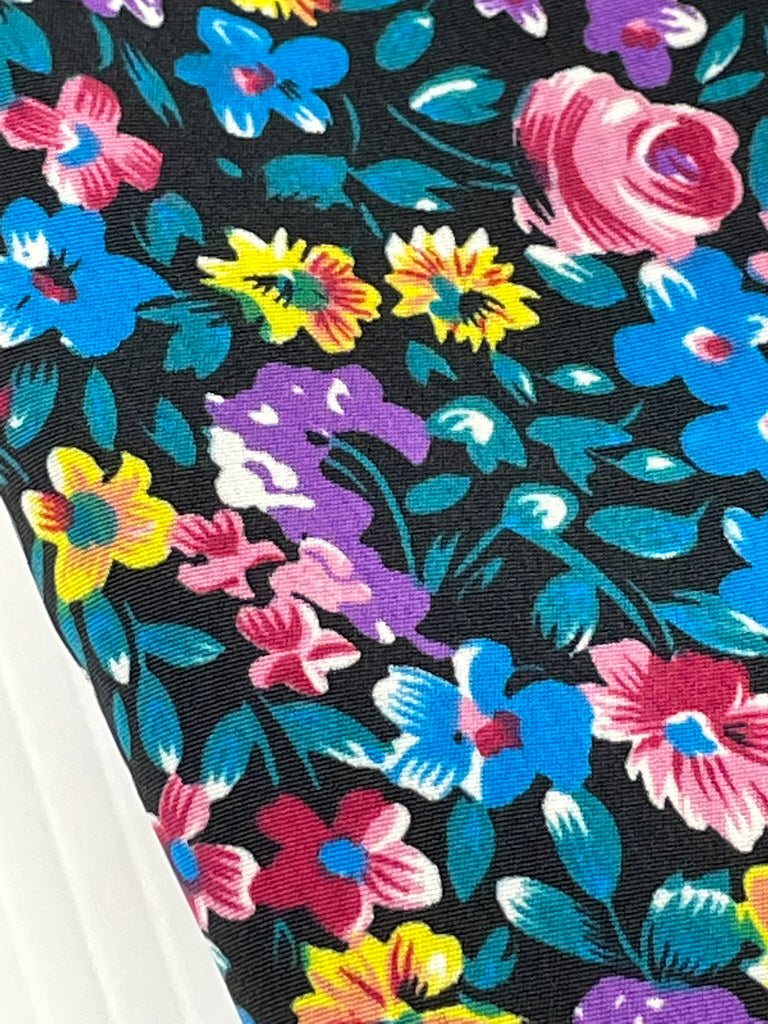 1.5m LEFT: Vintage Fabric 80s 90s Light Weight Dress Polyester Floral on Black
Fabric
: light weight densely woven polyester with a black base and a bright floral. Vintage 1980s or 90s, I think. Soft drape, but it's a heavier fabric, so the drape isn't as flowy as other light weight fabrics. Not sheer.
Condition: Unused, unwashed, light storage smell, some splits along the selvedges, one end also has sticky tape residue as this was a bolt end.
Width: The fabric is 112cm wide selvedge to selvedge.
Purchase size: We are selling this fabric by the uncut half meter measuring 112cm wide x 50cm long.

Multiple quantities purchased will be sent uncut:
One quantity: 112cm wide x 50cm long
Two quantities: 112cm wide x 100cm long
Etc.