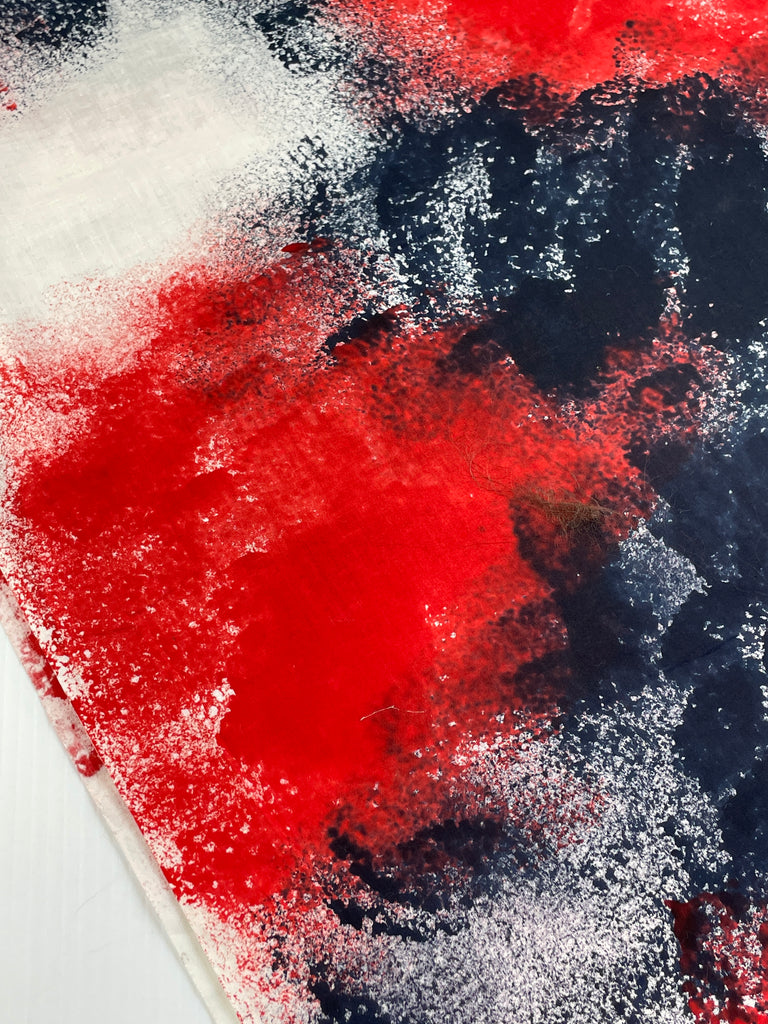 3.5m LEFT: Vintage Fabric Air Brush Non-Repeating Pattern Light Weight Cotton WOW!
Fabric
: this is a light weight cotton - basically a lawn with a slightly more open weave. It's a lovely, soft fabric. And the pattern? Well - it doesn't repeat and it's 3.5m long of air brushed ink in red and black. A student work? A bespoke piece? It's fabulous and just so unique. I've washed part of another length I had and it's been heat set.
Condition: Unused, unwashed, mark on one selvedge, as pictured, some weave inconsistencies which is common on slightly open weave fabrics.
Width: The fabric is 88cm wide selvedge to selvedge.
Purchase size: We are selling this fabric by the uncut half meter measuring 88cm wide x 50cm long.

Multiple quantities purchased will be sent uncut:
One quantity: 88cm wide x 50cm long
Two quantities: 88cm wide x 100cm long
Etc.