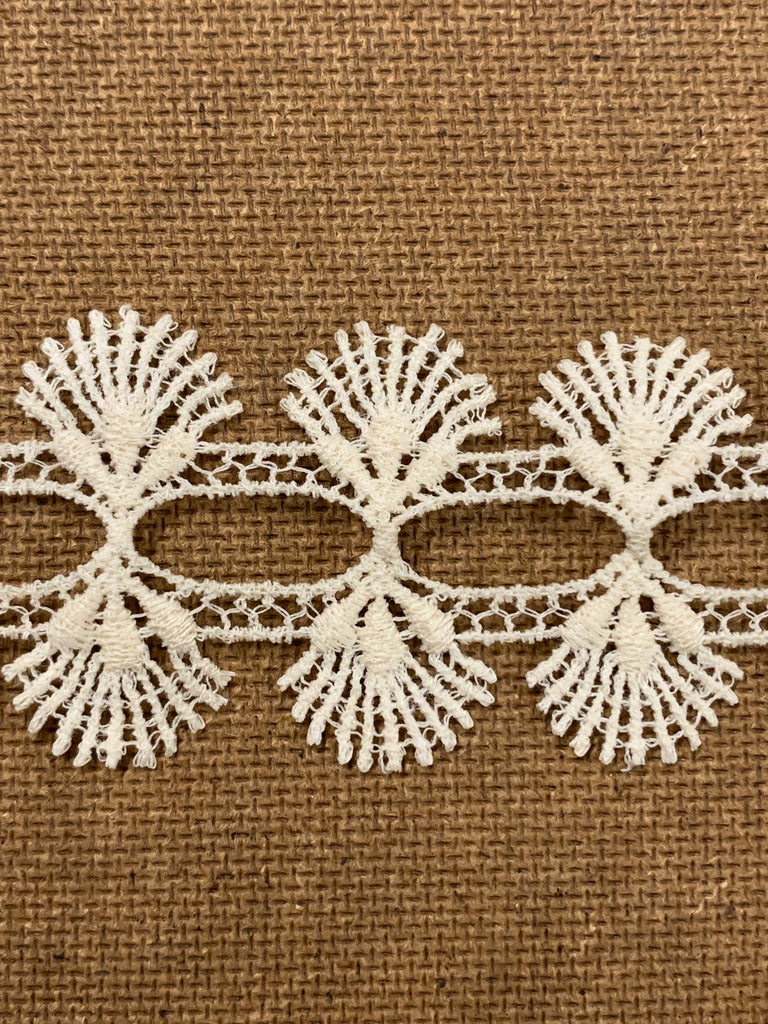 24m LEFT: Sublime 1960s Broadway New York double scallop cotton eyelet? lace trim
Item: this is just such a rare find! Vintage 1960s lace trim from Broadway, New York. It could be used as an eyelet trim or as is. It's slightly stiff so it can hold form. Cream colour - like a very, very pale bone.
Width: it is 4.8cm wide, from the tip of a scallop the the bottom of another.
Condition: Unused, unwashed, storage smell.
Purchase size: 50cm long. If you purchase multiple quantities you'll receive your trim uncut. As you can see, the bolt the trim is on is quite thick, so we're just estimating the metres left at this stage.

Please note most of our trims are old. We check all trims before listing them and will note any faults above. However, sometimes small spots get through our eager eyes, so please keep the age of this product in mind when purchasing.