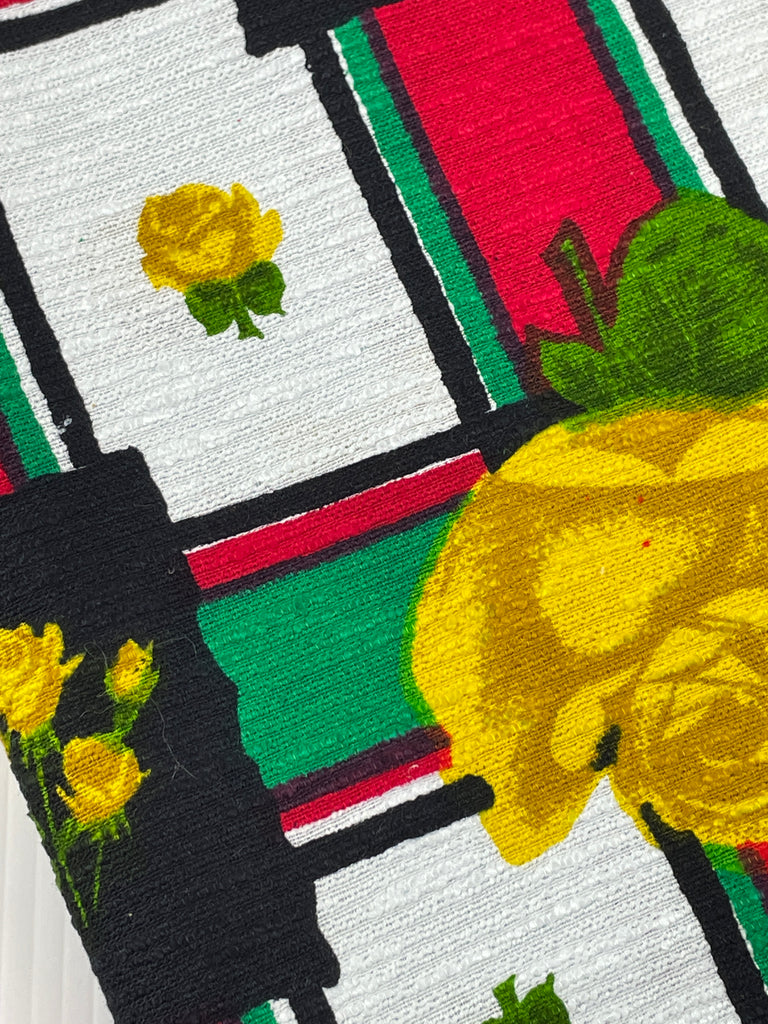 1.5m LEFT: Vintage Fabric 1970s? Textured Cotton w/ Yellow Roses on Check
Fabric
: this is a very hard fabric to date - the reverse pattern design points to the 1970s, however the bold lines lead to the 80s. Either way, this is a striking vintage fabric. It's a medium weight with a textured face and a flat back.  Soft to the touch and drapes well for its weight. Perfect for apparel.
Condition: Unused, unwashed.
Width: The fabric is 88cm wide selvedge to selvedge.
Purchase size: We are selling this fabric by the uncut half meter measuring 88cm wide x 50cm long.

Multiple quantities purchased will be sent uncut:

One quantity: 88cm wide x 50cm long
Two quantities: 88cm wide x 100cm long
Etc.