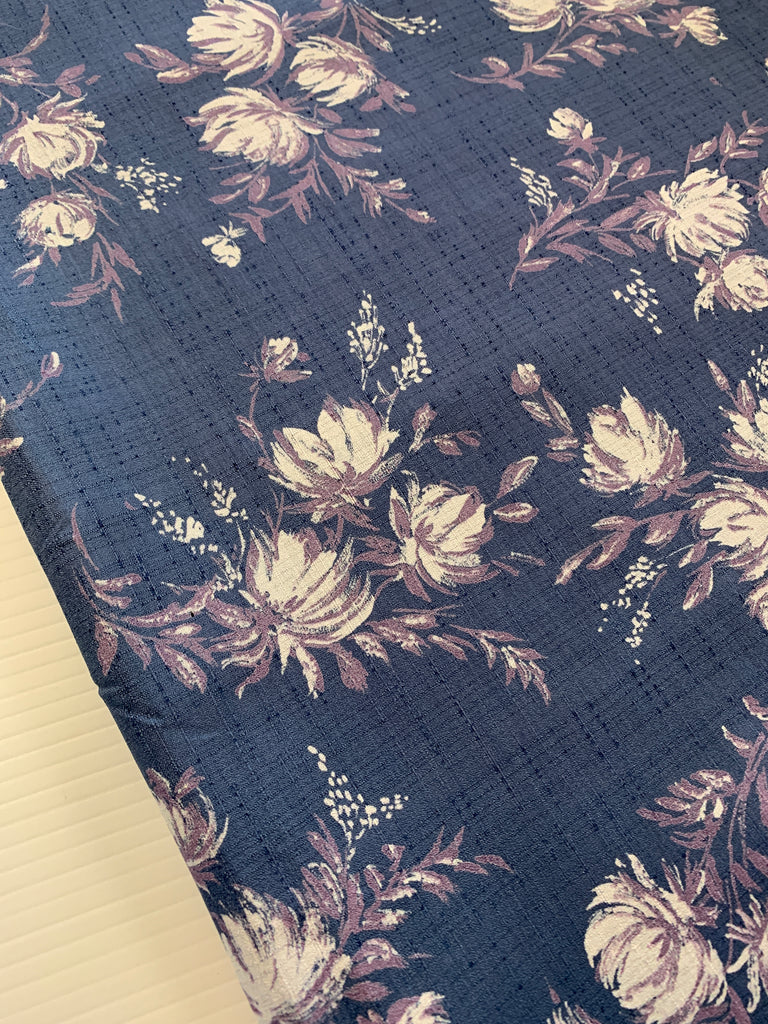 LAST 1/2m: Vintage Fabric 1960s 70s Fancy Weave Cotton Rayon on Blue
Fabric: beautiful light dress weight cotton with a romantic floral in white, warm grey (can appear as a very pale mushroom in some lighting) and white on a textured ocean blue base. The burn test indicated there is some rayon in the mix. Not sheer - it has a nice, tight weave.
Condition: Unused, unwashed.
Width: The fabric is 90cm wide selvedge to selvedge.
Purchase size: this last piece measures 90cm wide x 50cm long.