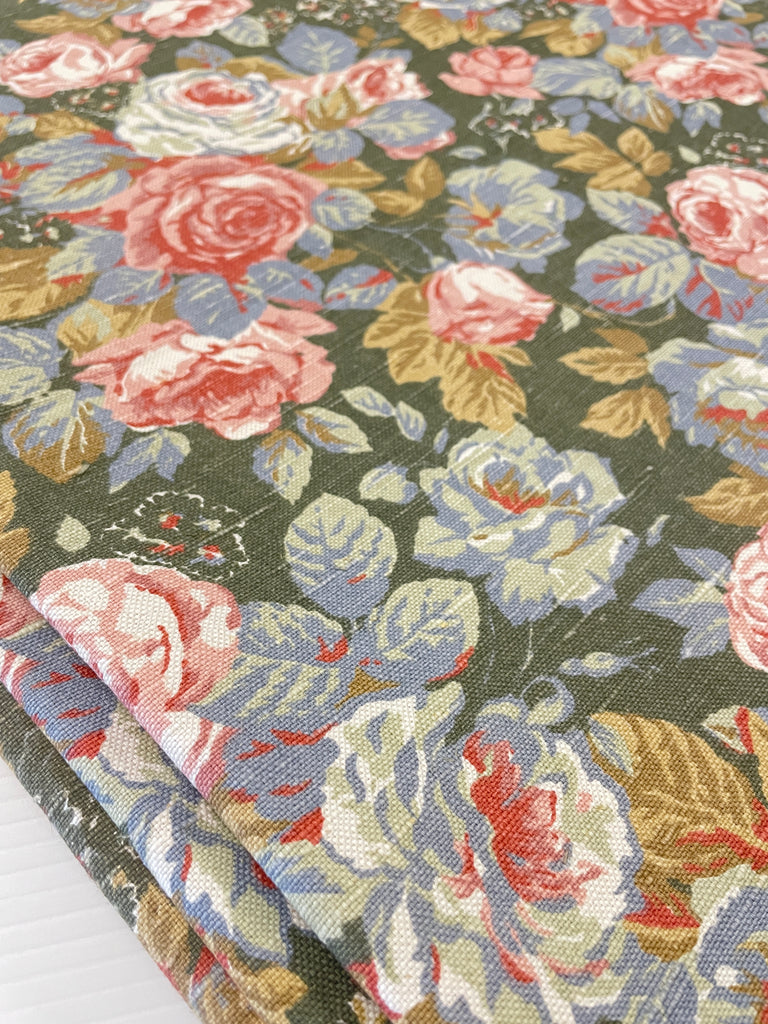 3.5m LEFT: Vintage Fabric 1980s Upholstery Soft Furnishing Romantic Floral Cotton Linen
Fabric: light upholstery weight cotton linen, vintage 1980s. It has a lovely romantic floral with slightly muted colours. Lots of 80s greens, pinks and blues. As it's not the heavier upholstery weight this fabric can be used for cushions, occasional chairs, heavy drapery etc. I have popped a colour swatch in the photos so you can see the actual colour of the green base.
Condition: Unused, unwashed, creases along one selvedge as it was standing on it's bolt for a long time.
Width: The fabric is 134cm wide selvedge to selvedge.
Purchase size: We are selling this fabric by the extra large uncut half meter measuring 134cm wide x 50cm long.

Multiple quantities purchased will be sent uncut:

One quantity: 134cm wide x 50cm long
Two quantities: 134cm wide x 100cm long
Etc.