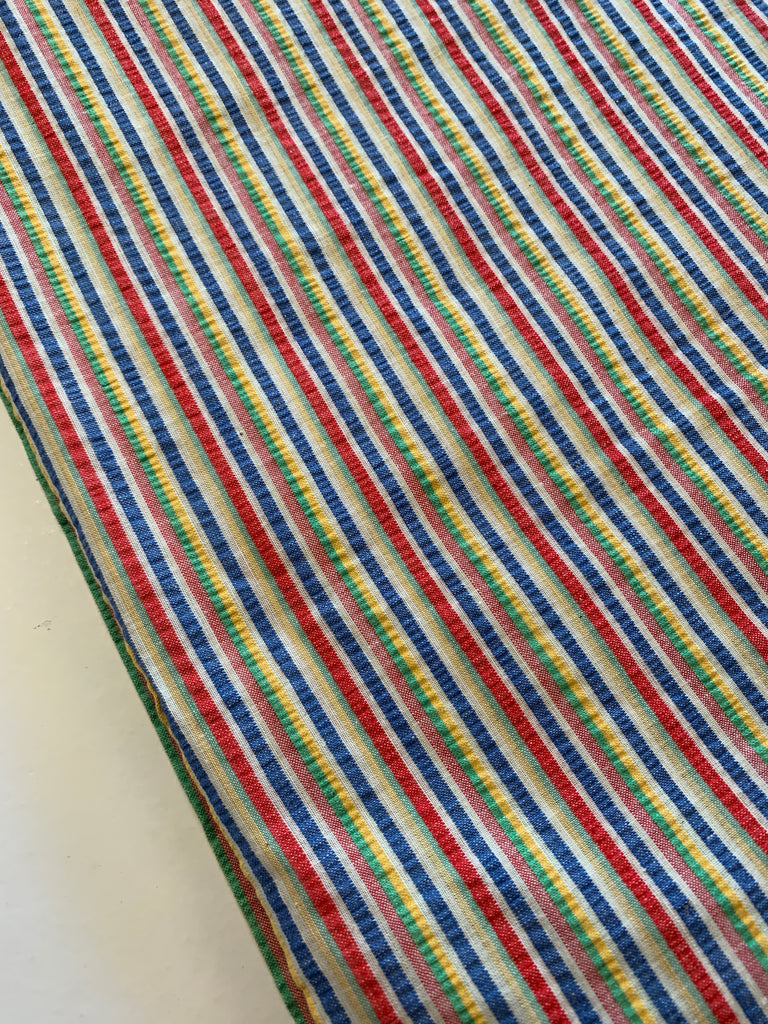 1m LEFT: Mid-century 1960s classic stripe fine seersucker plisse
Fabric
: fabulous light weight woven cotton with the occasional thin plisse stripe (yellow, green, red) on a white base.
Condition: Unused, unwashed, some teeny tiny dots every now and then.
Width: The fabric is 88cm wide selvedge to selvedge.
Purchase size: We are selling this fabric by the uncut half meter measuring 88cm wide x 50cm long.
Weight per purchase size: 70g
Multiple quantities purchased will be sent uncut when you purchase an even quantity:

One quantity: 88cm wide x 50cm long
Two quantities: 88cm wide x 100cm long
Etc.