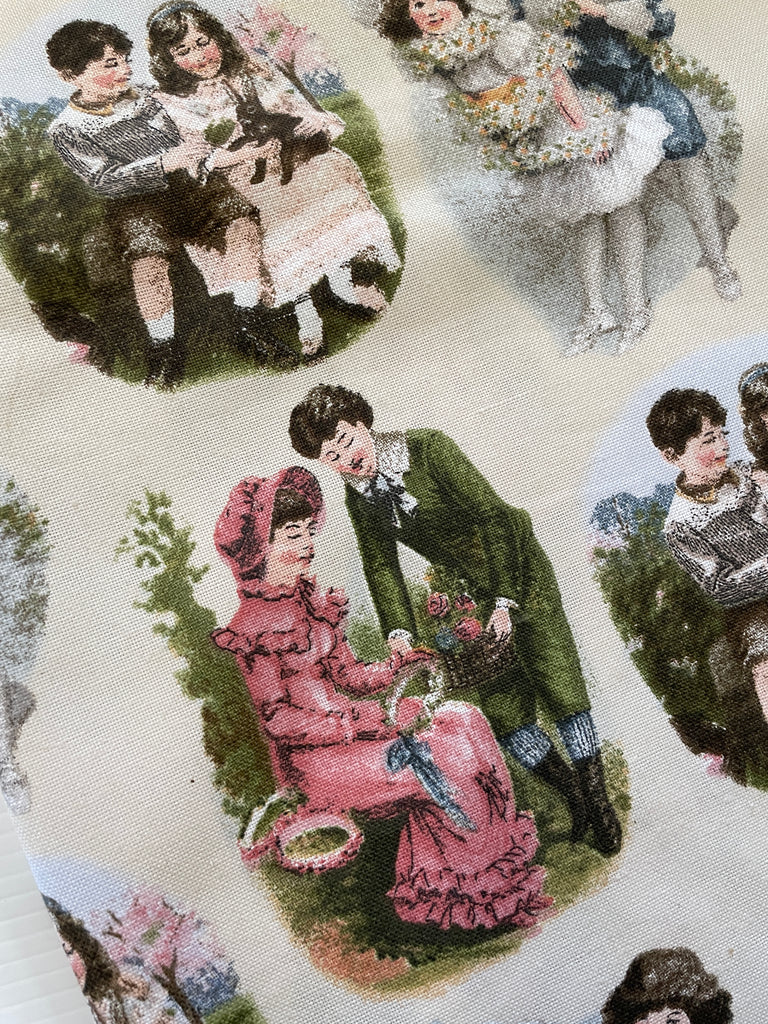 5m LEFT: Modern Fabric Soft Drapery Cotton Blend w/ Old World Kiddies Print 'Hollyhock'
Fabric: this is a medium weight drapery fabric - burn test indicates a cotton blend, but it's mostly cotton. Soft to the touch - it would make fabulous totes. Off white, almost pale taupe, base with a repeating cameo pattern of kiddies and young adults in romantic muted colours. The design is called Hollyhock.
Condition: unused, unwashed, on original bolt so the sides are a little creased.
Width: The fabric is 148cm wide selvedge to selvedge.
Purchase size: We are selling this fabric by the uncut half meter measuring 148cm wide x 50cm long.

Multiple quantities purchased will be sent uncut:
One quantity: 148cm wide x 50cm long
Two quantities: 148cm wide x 100cm long
Etc.