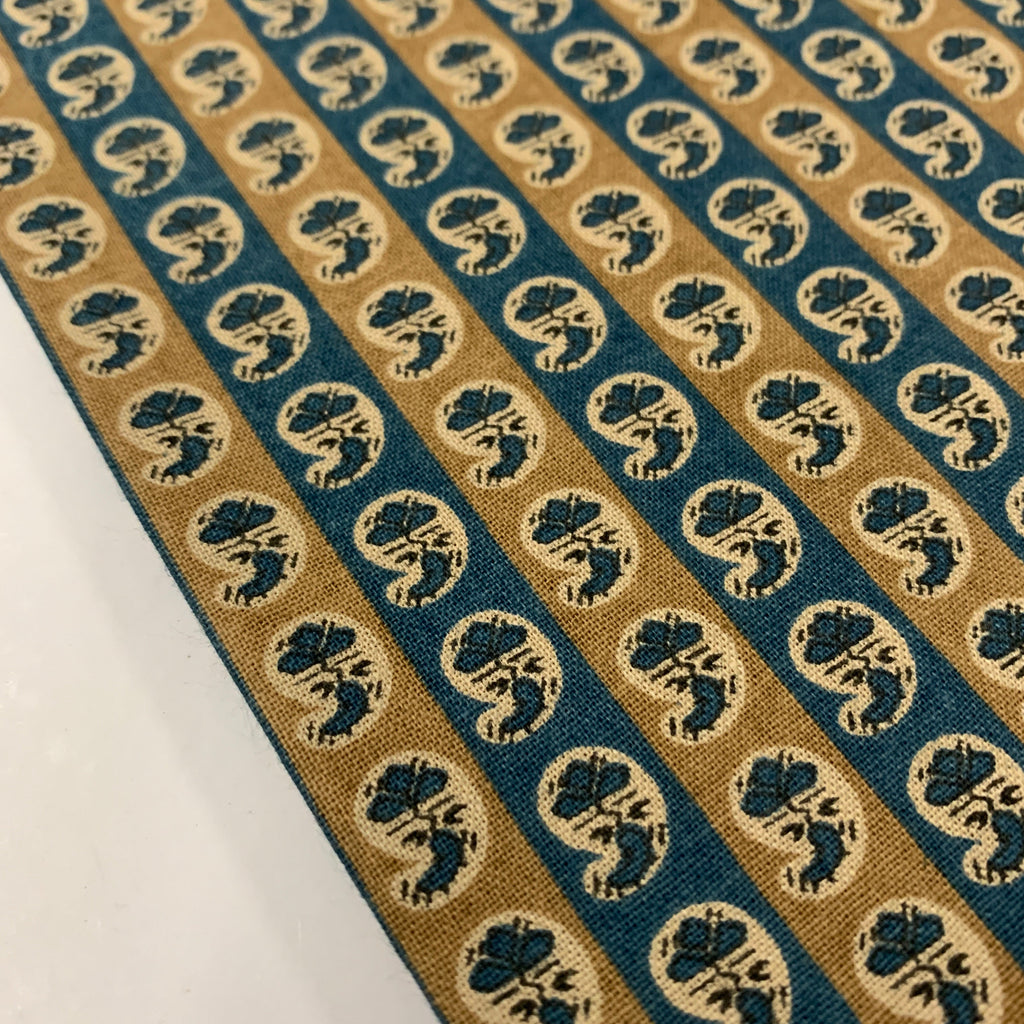 LAST 1/2m: Modern Fabric 1930s Reproduction Quilt Cotton Tiny Paisley Tan Blue
Fabric: quality quilt cotton, manufacturer unknown. It's a lovely weight and features a 1930s or earlier style pattern with tiny paisleys.
Condition: Unused/unwashed.
Width: The fabric is 108cm wide selvedge to selvedge.
Purchase size: We are selling this fabric by the uncut half meter measuring 108cm wide x 50cm long.

Multiple quantities purchased will be sent uncut:
One quantity: 108cm wide x 50cm long
Two quantities: 108cm wide x 100cm long
Etc.