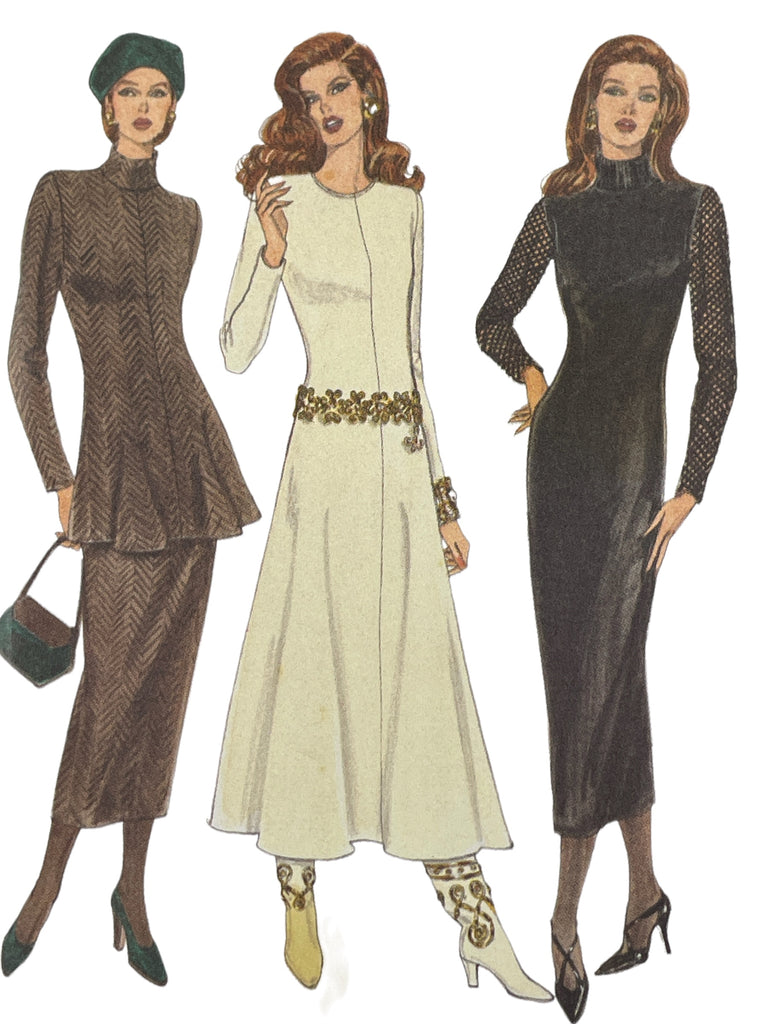 DRESS, TUNIC & SKIRT: Vogue Easy Options 1993 size 12-14-16 factory folded *8811
Sewing pattern: Dress, tunic and skirt. Please read the information on the envelope in the photos to get a detailed description of cut, design and fabric recommendations.
Size: vintage size 12-14-16
Pattern number: 8811
Brand/year: Vogue Easy Options, 1993
Condition: Complete, factory folded. Cover tatty and torn.
All of our sewing patterns are vintage or preloved and are checked before listing. Please note vintage sewing patterns have a different measurement to modern day sizes, so double check all measurements before purchasing. If you need further photos of the pattern instructions or pieces please contact us.