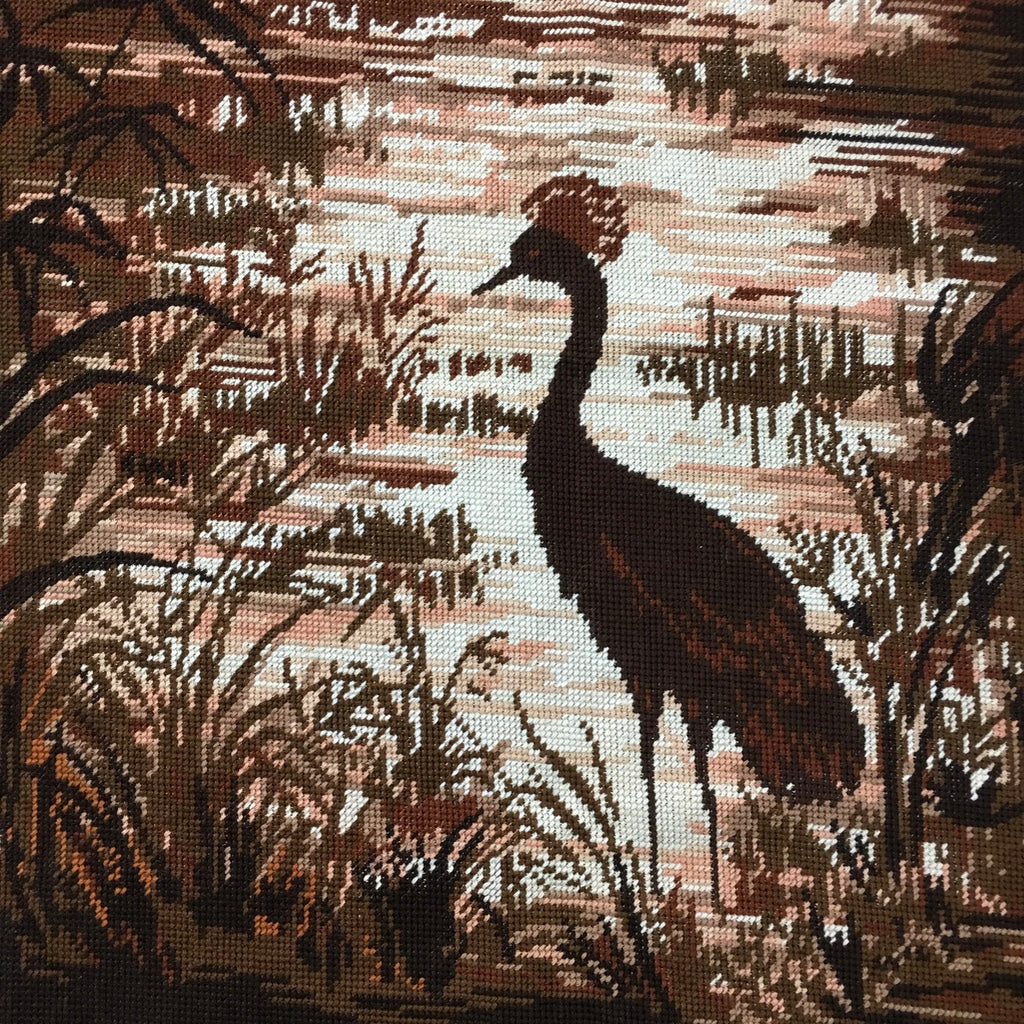 Magnificent Etoile Paris completed vintage needlework tapestry bird near lake 55cm x 69cm
Item
: magnificent vintage tapestry featuring a wonderful bird near a lake. Loads of browns with white highlights. This is a completed tapestry - ready to be framed or used - and was manufactured by Etoile, Paris. Its reference number is 11.432.
Condition
: completed, slight storage smell.
Purchase size
: the tapestry itself measures 50cm x 64cm - it then has a 5cm border.
Weight:
192g