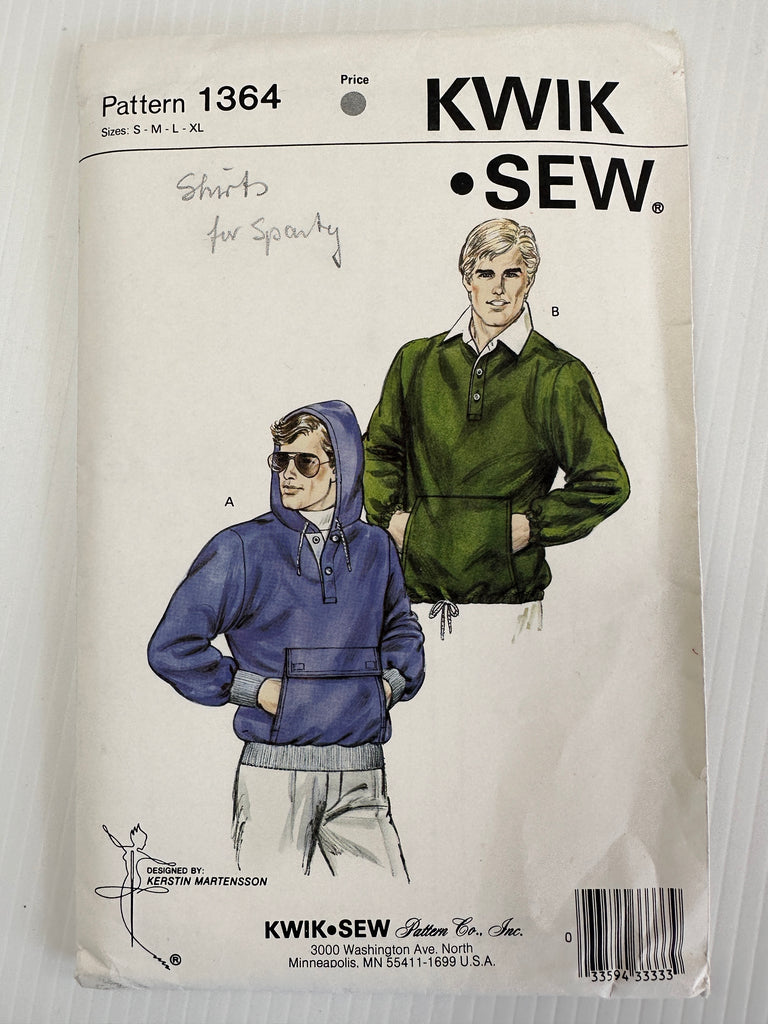 MENS HOODIE SWEATER SHIRT: Vintage Sewing Pattern Kwik Sew 1984 Sz S-XL *1364
Pattern: this pattern is termed a 'shirt', but we basically call them hoodies these days. Two designs.
Please read the information on the envelope in the photos to get a detailed description of cut, design and fabric recommendations.
Size: sizes small to extra large
Brand/Year: Kwik Sew, 1984
Number: 1364
Condition: Complete. Uncut and factory folded. Cover tatty with some writing on the front. Please note this pattern is heavy and thick and will not be sent letter-rate.

All of our sewing patterns are vintage or preloved and are checked before listing. Please note vintage sewing patterns have a different measurement to modern day sizes, so double check all measurements before purchasing. If you need further photos of the pattern instructions or pieces please contact us.