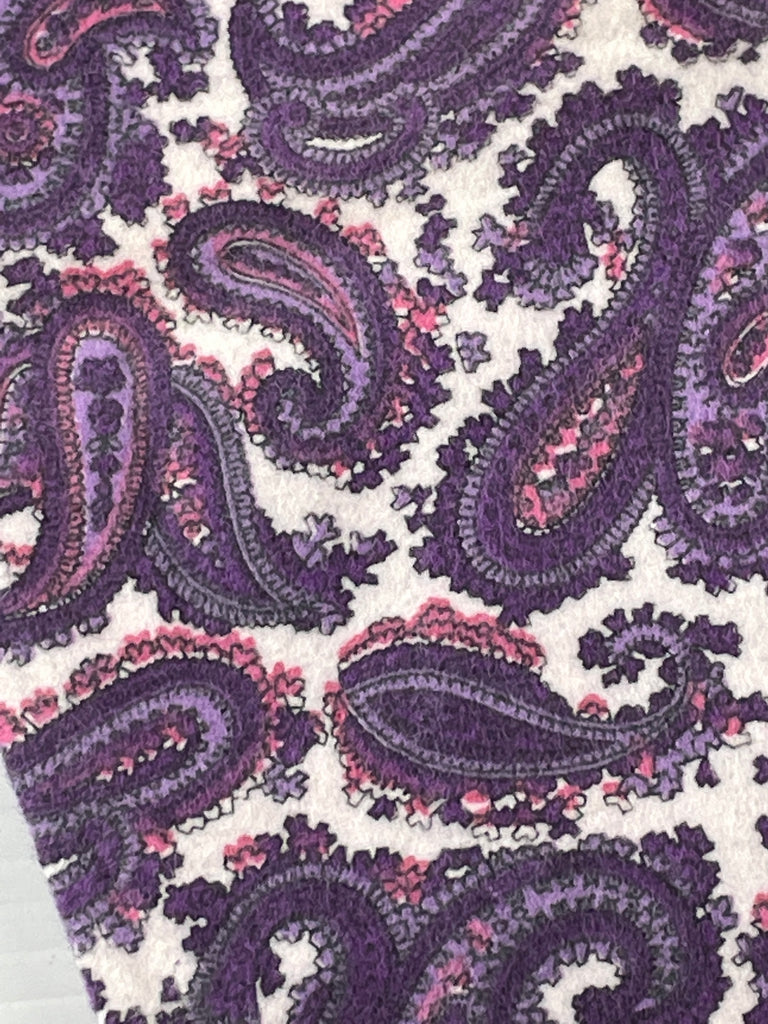 LAST 1/2m: Vintage Fabric 1960s Retro Purple Paisley Cotton Flannelette
Fabric
: soft light weight cotton flannelette that can hold its own weight - it's not the floppy type. And it has the classic paisley pattern in wonderful purples with white and pink highlights.
Condition: Unused, unwashed.
Width: The fabric is 88cm wide selvedge to selvedge.
Purchase size: this last piece measures 88cm wide x 50cm long.