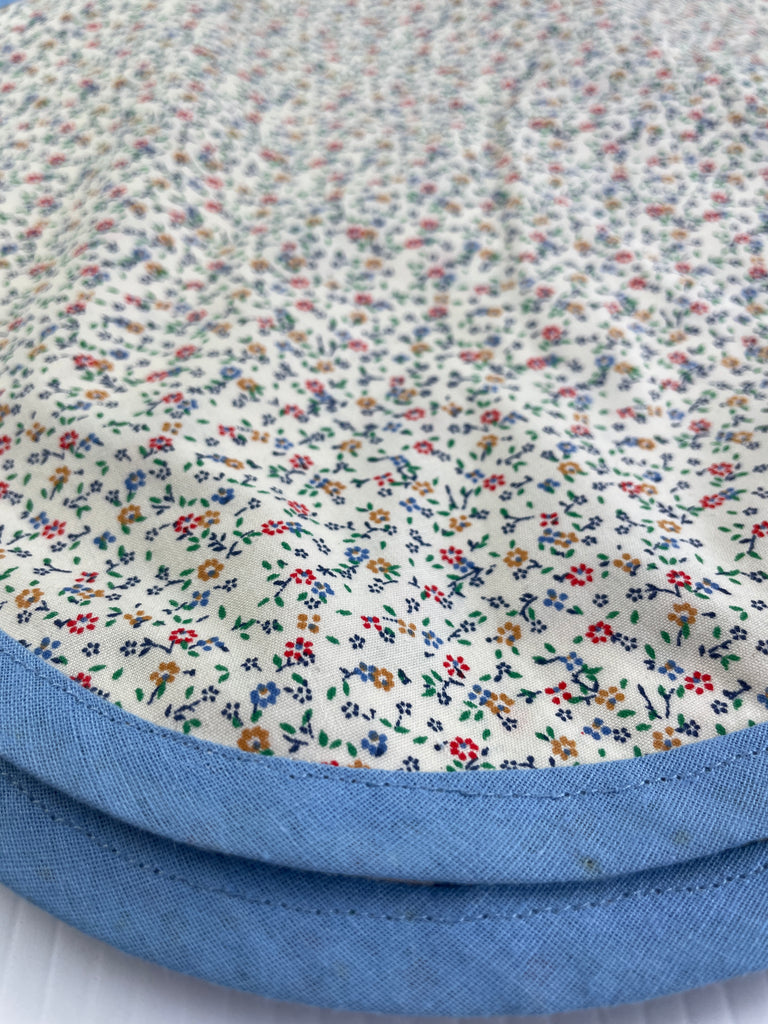 SET OF SIX: Vintage Placemats 1980s Country Style Laura Ashley? Handmade
Item
: these placemats are made from cotton and appear to be handmade. You can use either side. Blue bias edging. I think these are Laura Ashley cottons, too. You can use as is or there is a lot of fabric for repurposing.
Condition
: unused, unwashed, a couple of marks on one (pictured)
Size
: each placemat is around 46cm wide x 33cm long.