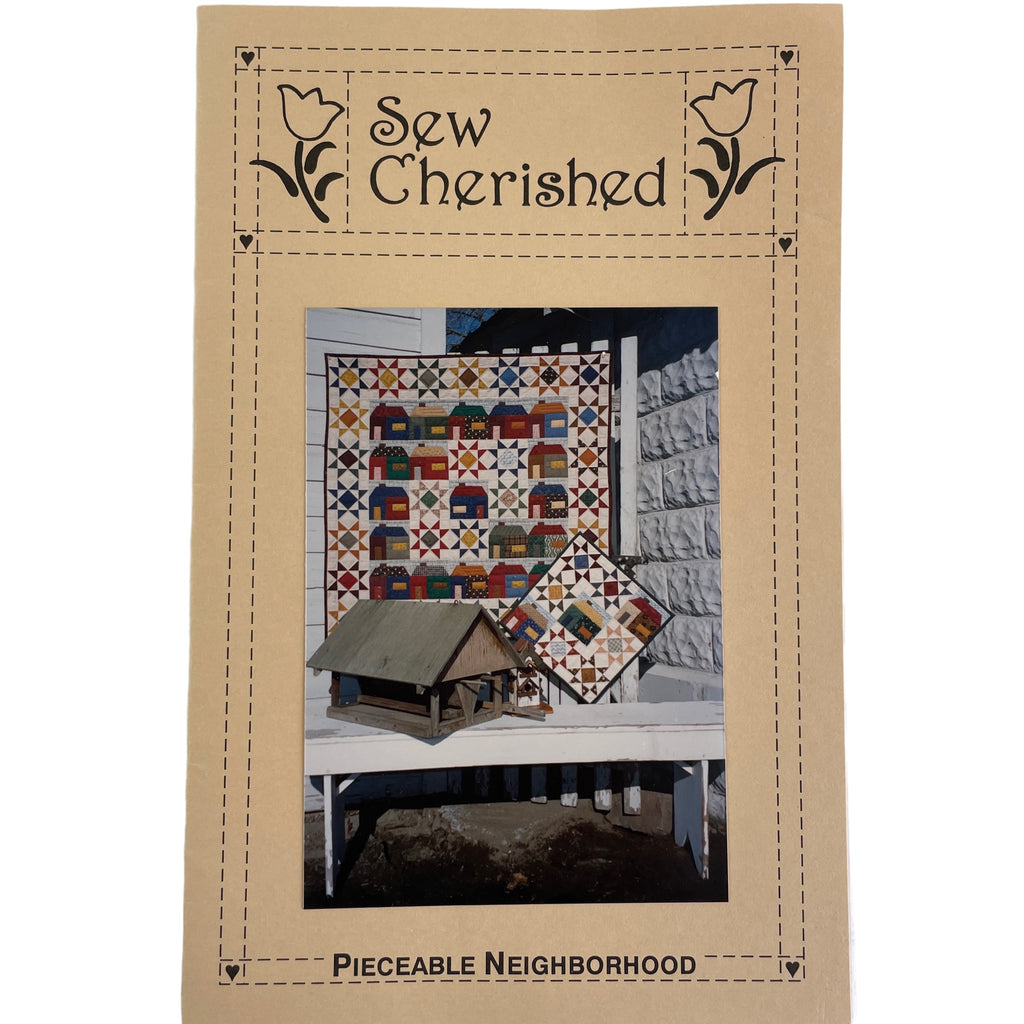 SEW CHERISHED PIECEABLE NEIGHBORHOOD: Paper pattern small & large quilt
Pattern: The pattern is called 'Pieceable Neighborhood'. You can select from two sizes - 42 inches x 42 inches or 18 inches by 18 inches.
Pattern House or Designer: Sew Cherished, Kennewick, Washington, USA
Year: 1995
Condition: Paper pattern booklet only and associated pages only - front and back pages and general directions printed booklet. Directions for required fabric and notions and how to construct the quilts are given.

Quilt patterns are printed paper instructions on how to construct quilt blocks and/or quilts. They don't come with any notions unless specified above.