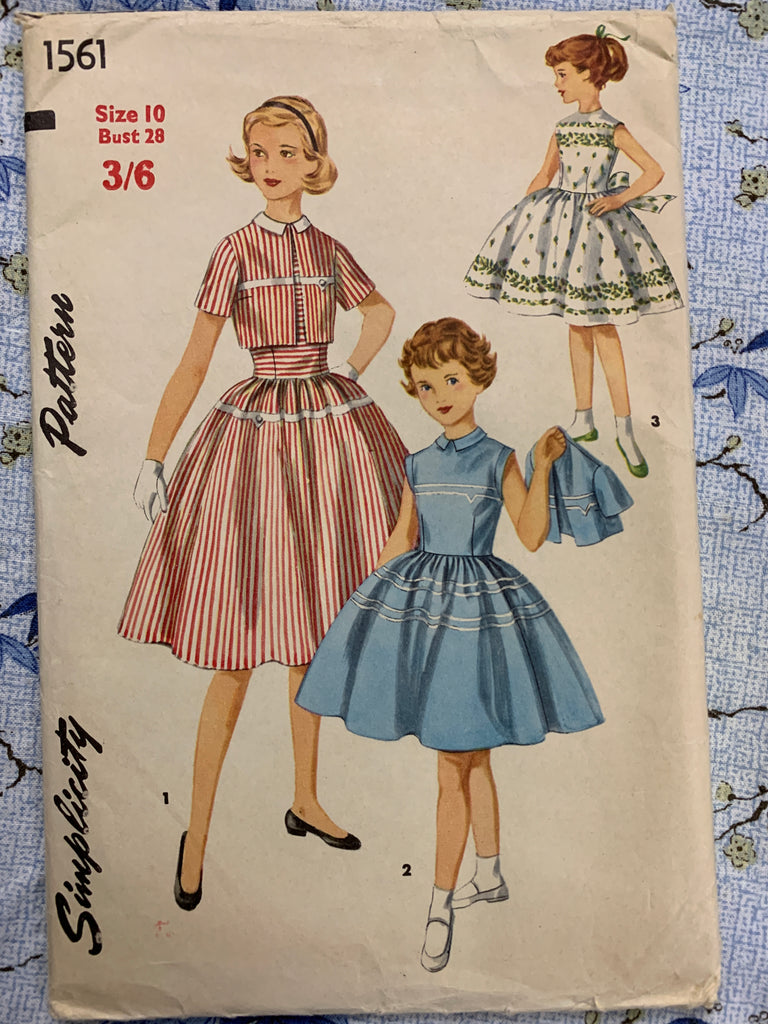 ONE-PIECE DRESS w JACKET: 1950s factory folded bust 28" *1561
Sewing pattern: girls one-piece dress with jacket
Size: vintage size 10, bust 28"
Pattern number: 1561
Brand/year: Simplicity, 1950s
Condition: Complete, factory folded The cover is tatty, torn or aged.

All of our sewing patterns are vintage or preloved and are checked before listing. Please note vintage sewing patterns have a different measurement to modern day sizes, so double check all measurements before purchasing. If you need further photos of the pattern instructions or pieces please contact us.