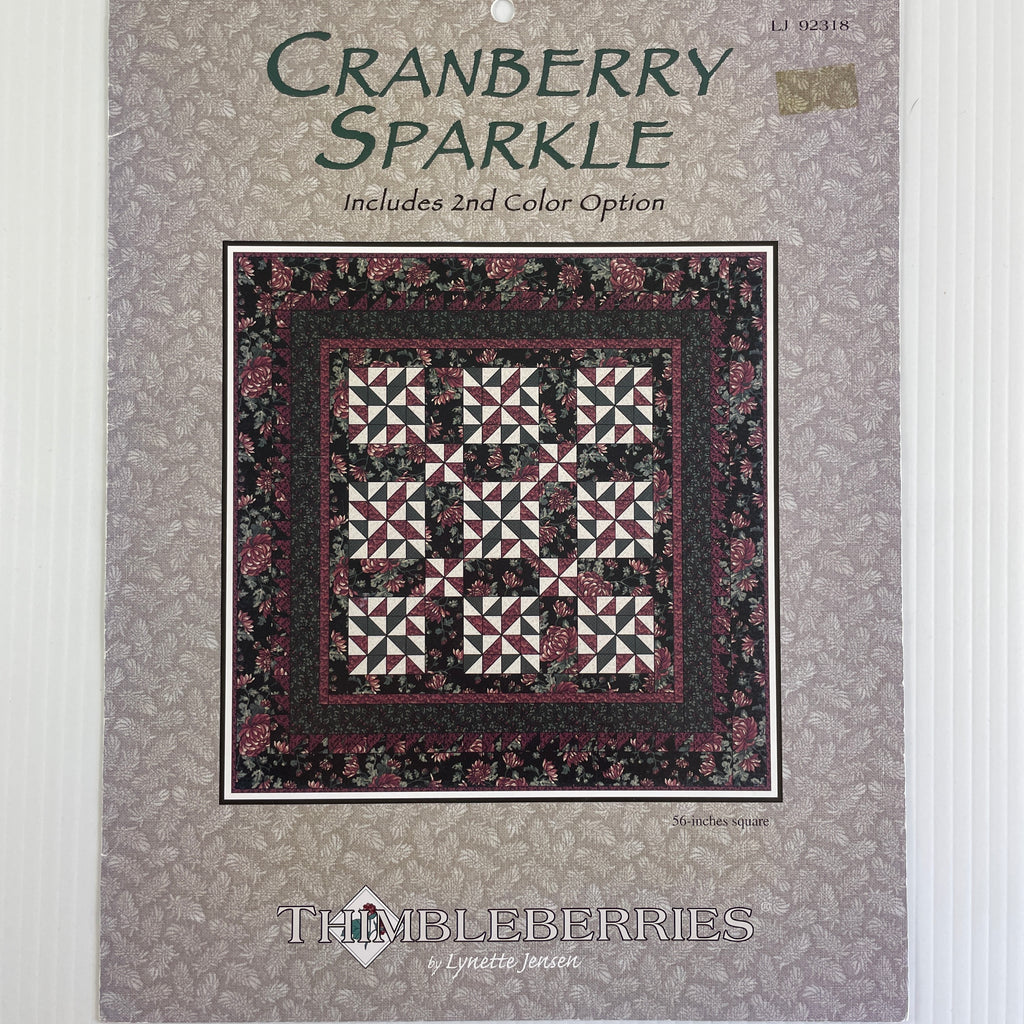 THIMBLEBERRIES CRANBERRY SPARKLE: Paper pattern 56" x 56" quilt Lynette Jensen
Pattern: The pattern is called 'Cranberry Sparkle'. The quilt is 56" x 56".
Pattern House or Designer: Thimbleberries by Lynette Jensen.
Year: 2004
Condition: This is an A4 printed pattern that has one fold out page. Directions for required fabric and notions and how to construct the quilt is given.

Quilt patterns are printed paper instructions on how to construct quilt blocks and/or quilts. They don't come with any notions unless specified above.