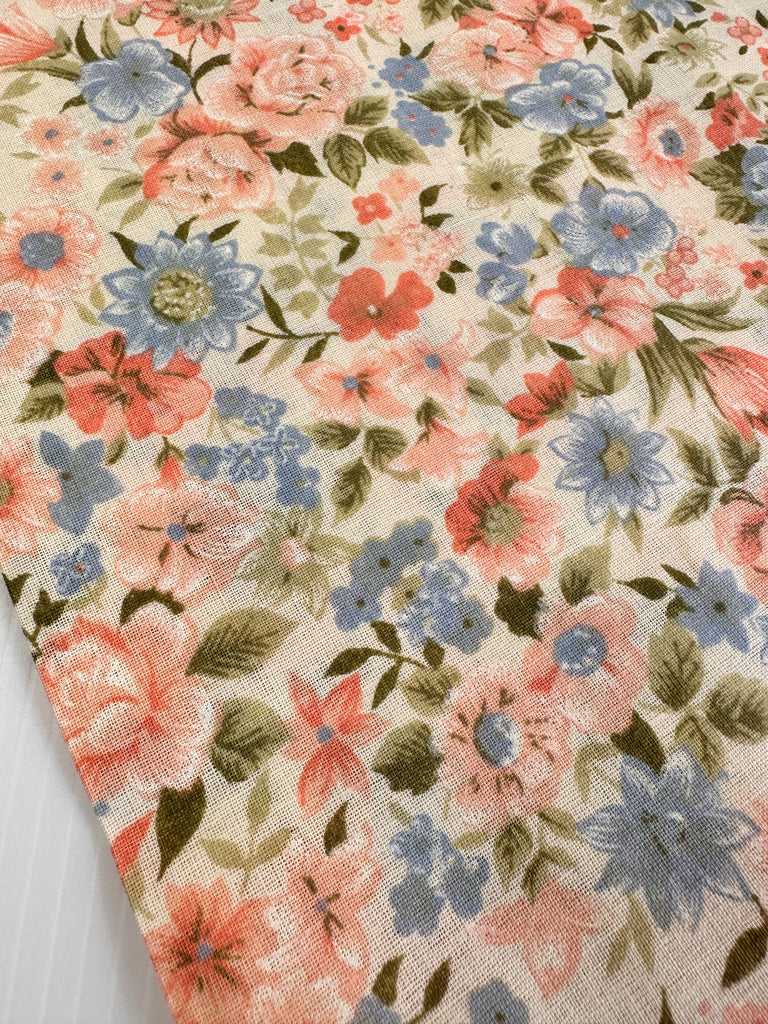 TWO LEFT: Vintage Fabric Cotton Pillow Case 1980s Country Floral Unused 72cm x 46cm
Fabric: cotton pillow case with a country floral pattern on a cream base. Manufactured by Balmoral.
Hand: slightly stiff as it's unused, can hold its own weight, tightly open weave
Fibre: cotton
Era: 1980s
Condition: unused, unwashed, may have tiny age spots due to storage in the packet.
Size: the pillow case is 72cm wide x 46cm. Price is per pillow case.