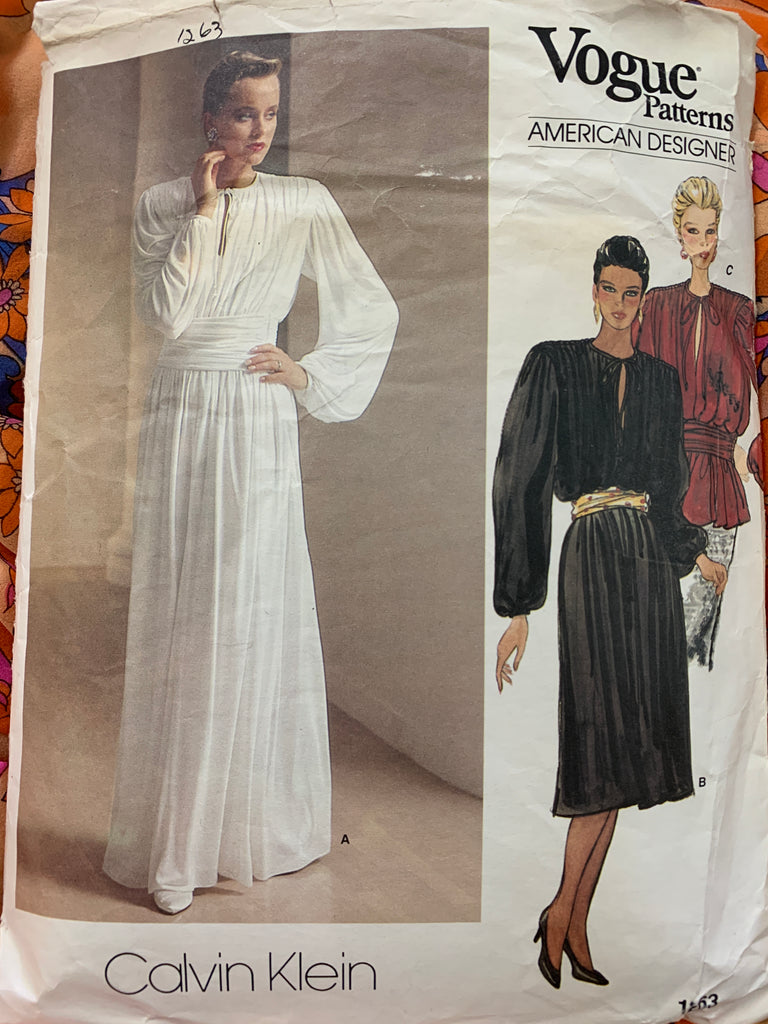 DRESS: Vogue Calvin Klein dress top cummberbund 1980s *1263
Sewing pattern: dress, top and cummerbund designed for Vogue by Calvin Klein.
Size: vintage size 12
Pattern number: 1263
Brand/year: Vogue, c. 1980s
Condition: Complete. Four pieces uncut, the rest is cut. The cover is tatty, torn or aged.

All of our sewing patterns are vintage or preloved and are checked before listing. Please note vintage sewing patterns have a different measurement to modern day sizes, so double check all measurements before purchasing. If you need further photos of the pattern instructions or pieces please contact us.