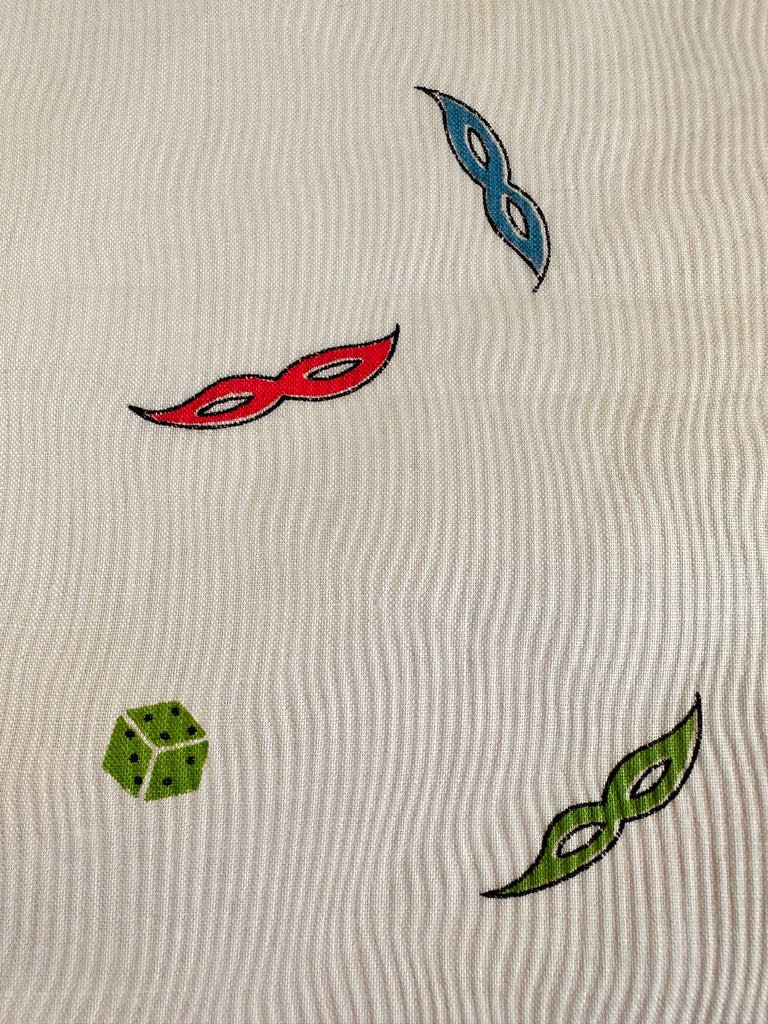 3.5m LEFT: Vintage Fabric 1950s Midcentury Embossed Pale Pink Cotton w/ Harlequin Mask & Dice
Fabric: delightful mid-century pale pink cotton with a swirly embossed pattern and a small harlequin/jester mask and dice pattern.
Hand/Weight: light weight, can hold its own weight, slightly stiff due to the embossing.
Fibre: cotton
Era: 1950s
Condition: unused, unwashed, dusty near selvedges.
Size: we are selling this fabric by the uncut half meter measuring 88cm wide x 50cm long. Please note the 3m remaining is currently in two separate pieces - 1 x 2.5m and 1 x 50cm, so we'll only be able to send that amount uncut.

Multiple quantities purchased will be sent uncut (width x height):
One quantity: 88cm x 50cm
Two quantities: 88cm x 100cm
Etc.