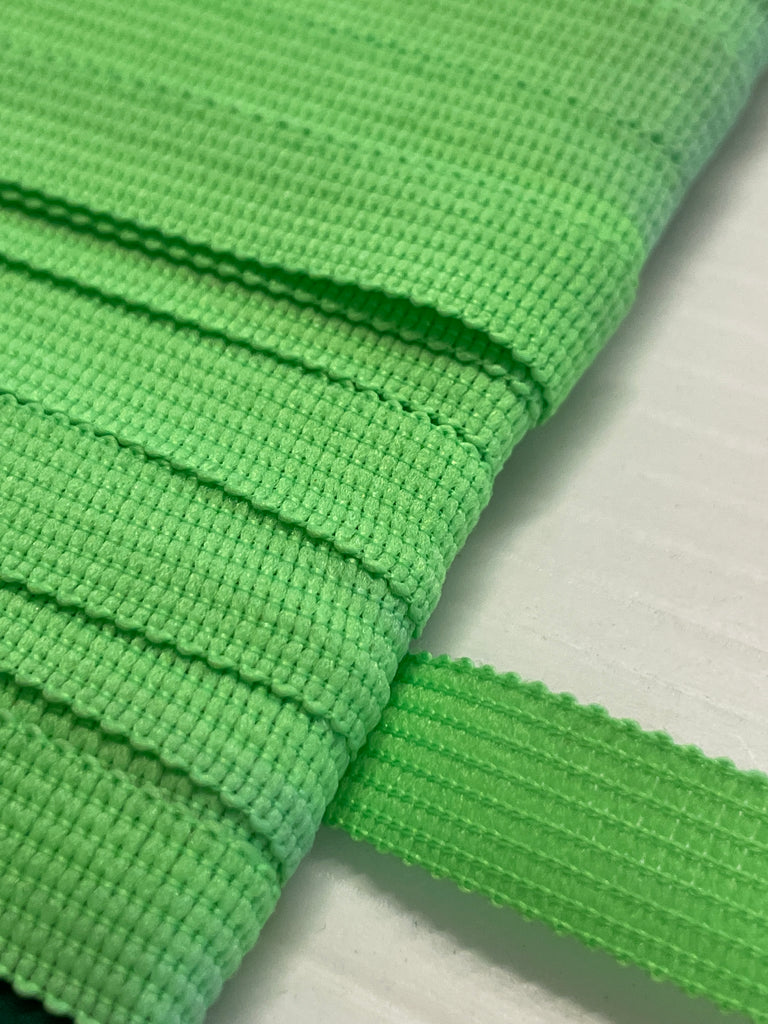 21m LEFT: Vintage 1980s Neon Green Flouro Woven Trim 11mm Wide
Trim: straight from the 1980s to you! Vintage neon green woven trim with the slightest of stretches. As flouro colours are notoriously hard to photograph I've included a colour swatch in the photos.
Condition: Unused, unwashed, lightly dusty in places, both sides are identical.
Purchase size: 50cm long. If you purchase multiple lengths your trim will be sent uncut up to 21m.

Please note most of our trims are old. We check all trims before listing them and will list any faults above. However, sometimes small spots get through our eager eyes, so please keep the age of this product in mind when purchasing.