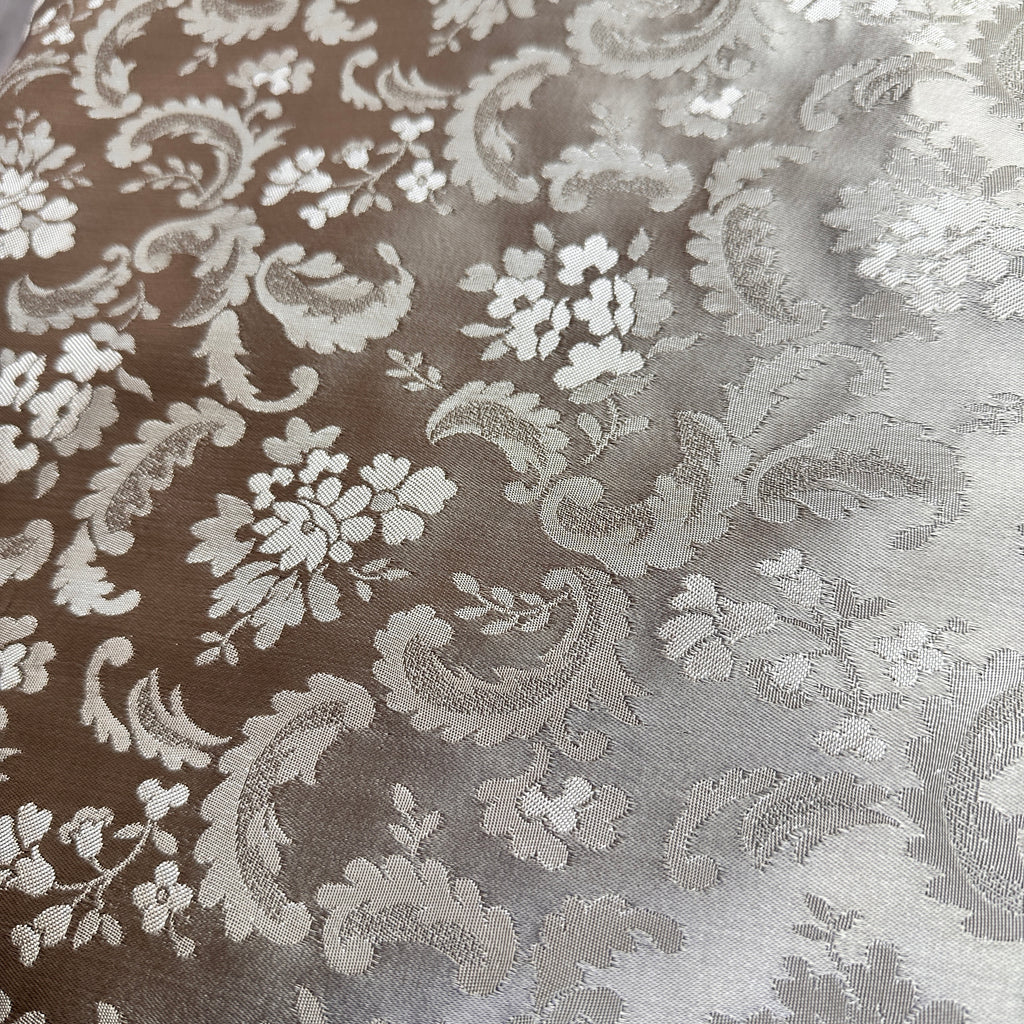 1.5m LEFT: Vintage Fabric 1950s Luxe Paris Apartment Grey Brocade
Fabric: rich vintage 1950s grey brocade. The mix is mainly rayon, but it does have some cotton and nylon for durability. It has a magnificent sheen and is all grey hues.
Hand: sturdy tight weave, can hold its own weight
Fibre: as above
Era: 1950s
Condition: unused, unwashed, storage smell, every now and then there is a tiny weaving inaccuracy which is incredibly hard to see due to the weave and pattern.
Size: for sale by the uncut half meter measuring 128cm wide x 50cm long.

Multiple quantities purchased will be sent uncut:
One quantity: 128cm wide x 50cm long
Two quantities: 128cm wide x 100cm long
Etc.