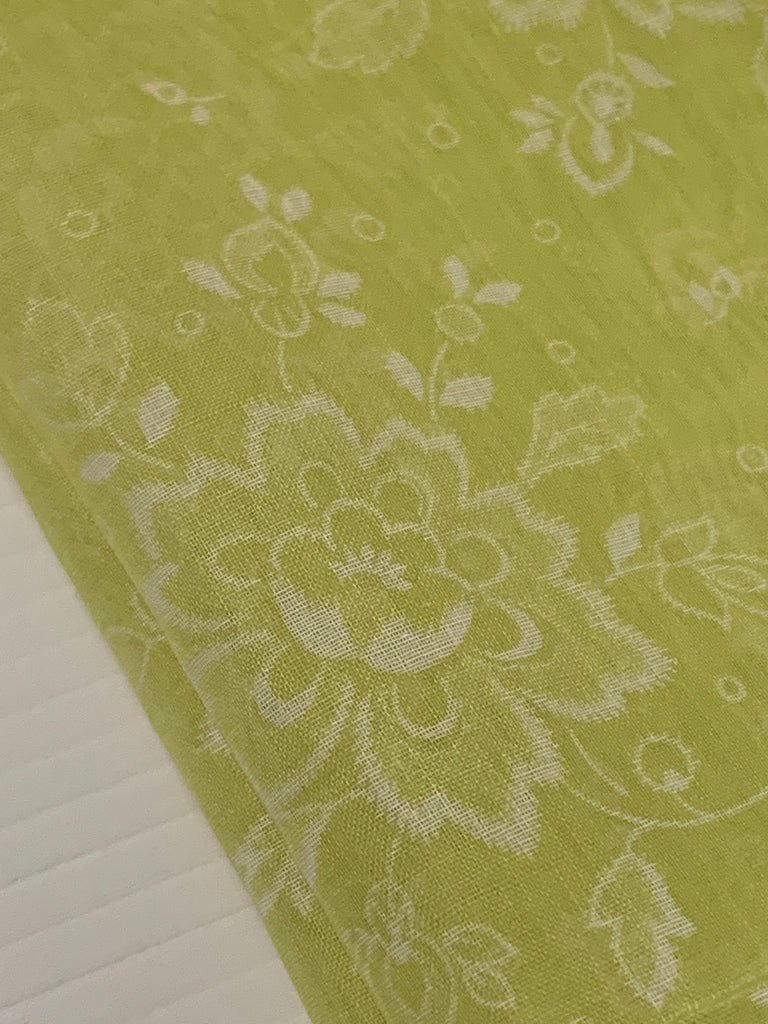 1m LEFT: Vintage 1960s Permanent Finish Stiff Cotton Organdy Lime Green
Fabric: this is an amazing old woven fabric. It's a light weight stiff cotton organdy in an amazing bright lime green with a white floral. Once again this was a very hard colour to capture - the third photo captures the colour perfectly. It changes hue depending on the lighting, too.
Condition: Unused/unwashed, slight storage smell, as with any organdy it has some woven nubs every now and then.
Width: The fabric is 108cm wide selvedge to selvedge.
Purchase size: We are selling this fabric by the uncut half metre measuring 108cm wide x 50cm long.

Multiple quantities purchased will be sent uncut:
One quantity: 108cm wide x 50cm long
Two quantities: 108cm wide x 100cm long
Etc.