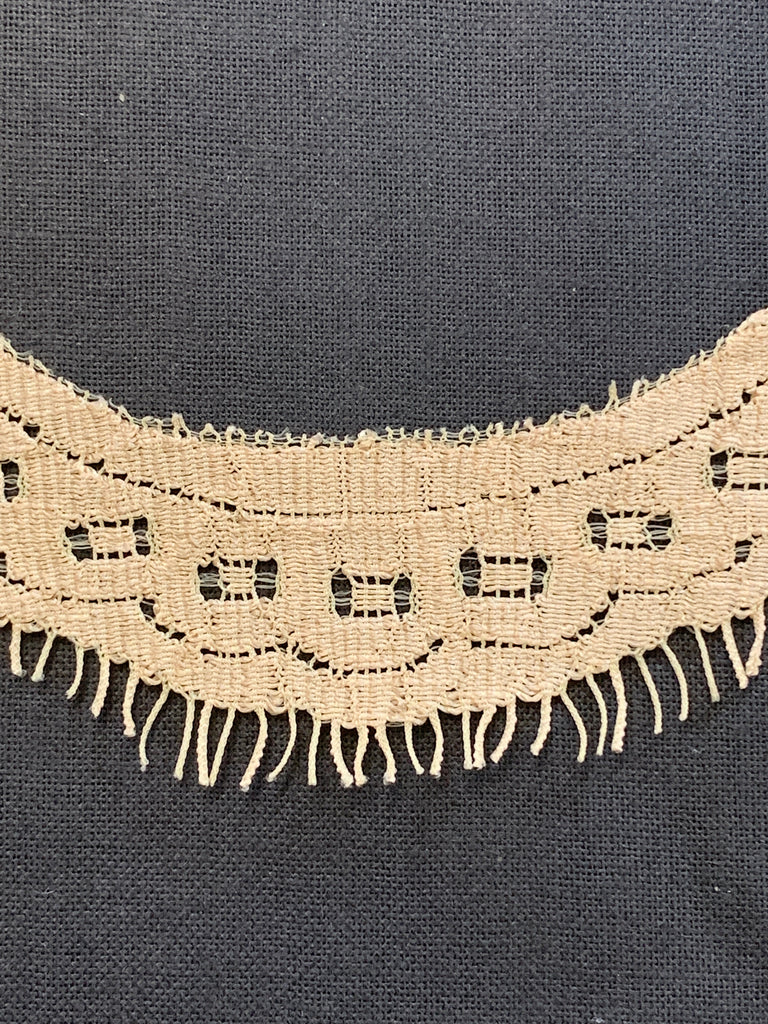 20 PIECES LEFT: 2cm x 140cm lingerie? ecru nylon scalloped lace trim
Trim: this is a light weight scalloped ecru nylon trim. It's in pre-cut pieces which are 140cm wide and it's 2cm long from the sew line to the bottom. The scallop peak to peak measurement at the top is 8cm. As it's nylon we are leaning towards the trim being manufactured for lingerie.
Condition: Unused, unwashed. Some pieces have a cut or cuts to the top of the trim - usually this is near an end and doesn't go over the sew line.
Purchase size: Each piece is 140cm wide and 2cm long.
Please note most of our trims are old. We check all trims before listing them and will list any faults above. However, sometimes small spots get through our eager eyes, so please keep the age of this product in mind when purchasing.