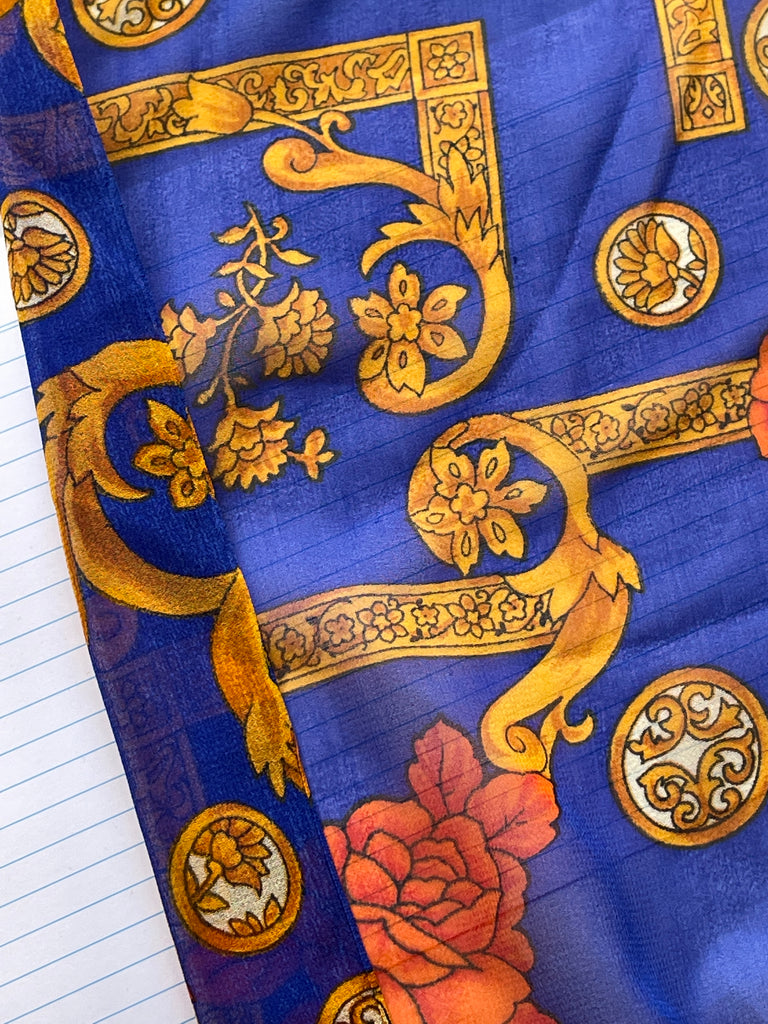 1.5m LEFT: Vintage Fabric 1980s Light Sheer Silk Blend Versace Style Italian
Fabric
: this is very light weight - only 24g per half a meter. It's a Versace style print in bold blues, golds and orange. Pure Italian Fashion - Dry Clean Only on the selvedge. A burn test indicates a silk/polyester blend. Soft, sheer and oh so floaty!
Condition: Unused, unwashed, light storage smell.
Width: The fabric is 112cm wide selvedge to selvedge.
Purchase size: We are selling this fabric by the uncut half meter measuring 112cm wide x 50cm long.
Weight per purchase size: 24g
Multiple quantities purchased will be sent uncut:
One quantity: 112cm wide x 50cm long
Two quantities: 112cm wide x 100cm long
Etc.