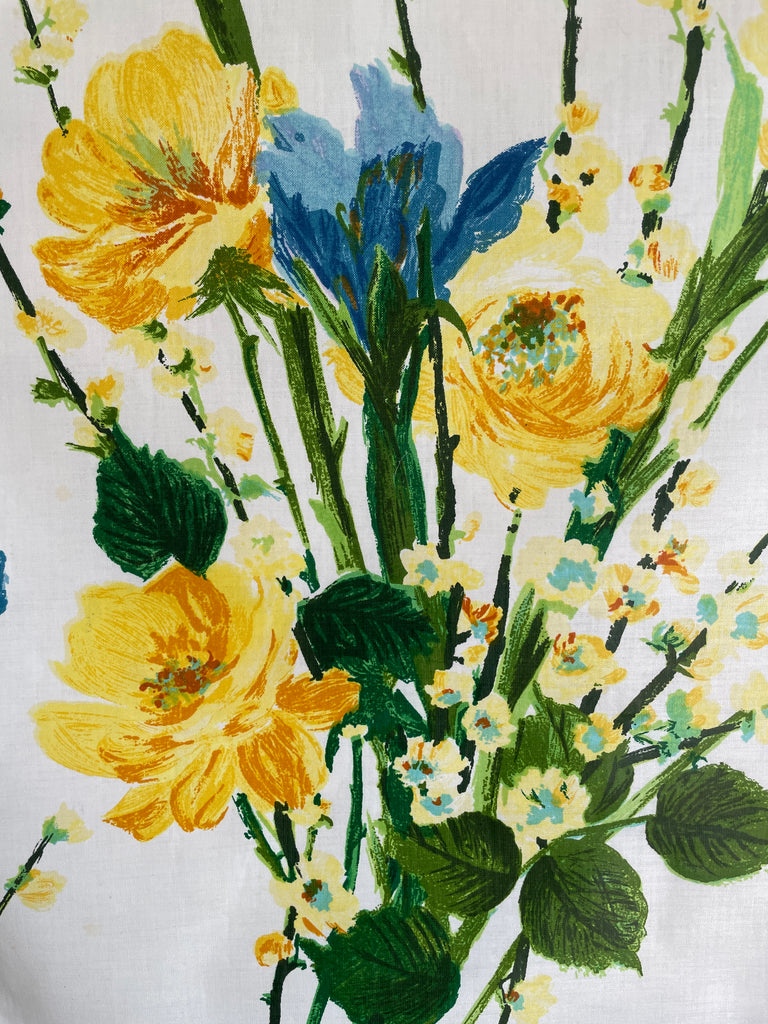 FOUR PATTERN REPEATS LEFT: Divine Vintage 1970s Cotton Chintz Fabric Blue Iris Yellow Rose
Fabric: divine quality and pattern. This is vintage 1970s cotton chintz manufactured for drapery and soft furnishings. Stark white base with a large scale painterly floral cluster repeating. This piece has a lovely thick glaze.
Condition: Unused, unwashed, a couple of areas where the chintz glaze hasn't taken (see last photo), ruffled selvedge as it was standing on its bolt for a long time.
Width: The fabric is 130cm wide selvedge to selvedge
Purchase size: We are selling this fabric by the uncut pattern repeat measuring 130cm wide x 64cm long. See the fifth photo for a shot of a pattern repeat.

Multiple quantities purchased will be sent uncut:

One quantity: 130cm wide x 64cm long
Two quantities: 130cm wide x 128cm long
Etc.