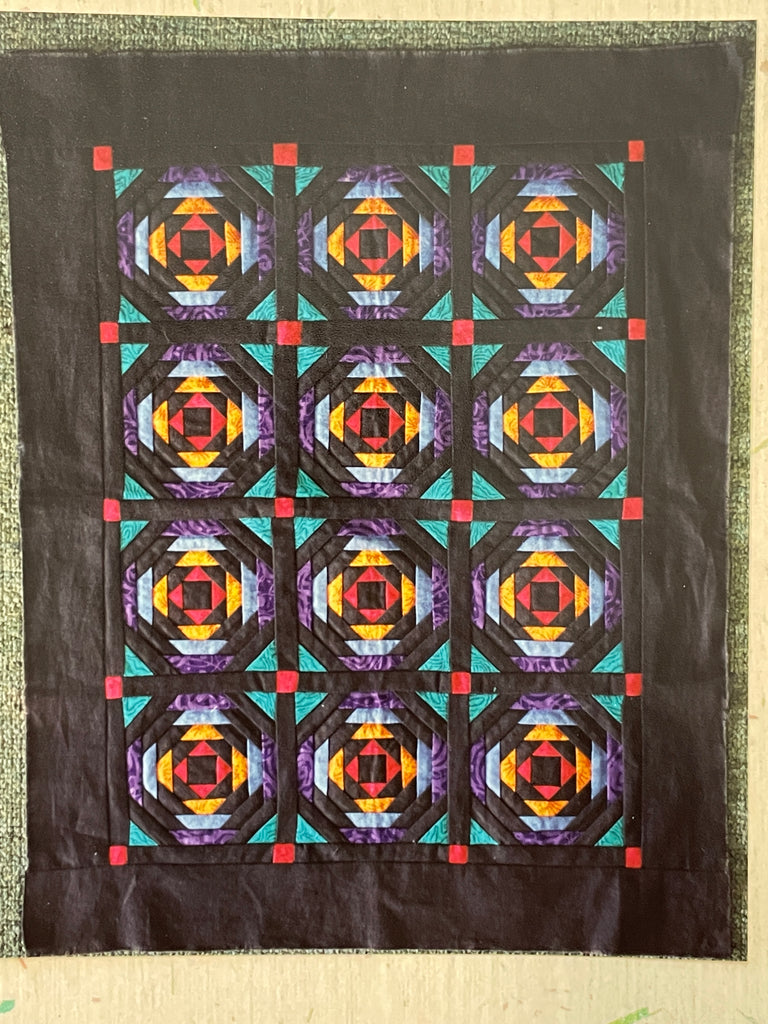 PINEAPPLE LOG CABIN FOUNDATION PAPERS: Papers for quilt block & quilt 46cm x 56cm
Pattern: Foundation pieces for pineapple log cabin quilt block and small quilt.
Size: the complete piece will measure around 55cm x 65cm
Pattern House or Designer: Quilters Barn Foundation Papers, Victoria, Australia.
Year: Unknown
Condition: Foundation pieces and two pages of instructions only. Directions for required fabric and notions and how to construct the quilt are given.

Quilt patterns are paper instructions on how to construct quilt blocks and/or quilts. They don't come with any notions unless specified above.